Jet Motors EVs, Tokunbo Sales Drops, Immigration Boss Visits IVM, Fake Custom Officer Arrested, News In The Past Week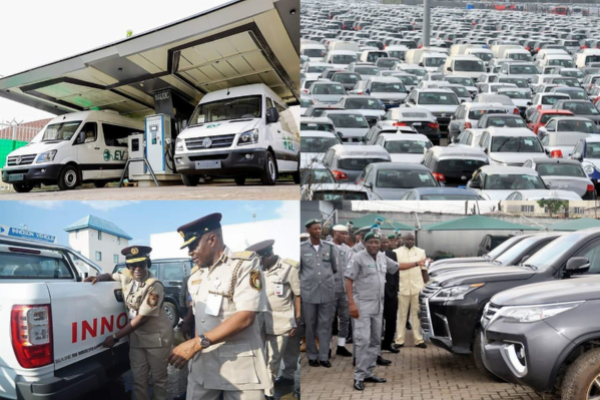 Jet Motors EVs, Tokunbo sales drops by 70%, immigration boss visits IVM factory, fake custom officer arrested, news in the past week.
JET Motors Introduces New Nigerian-built Electric Buses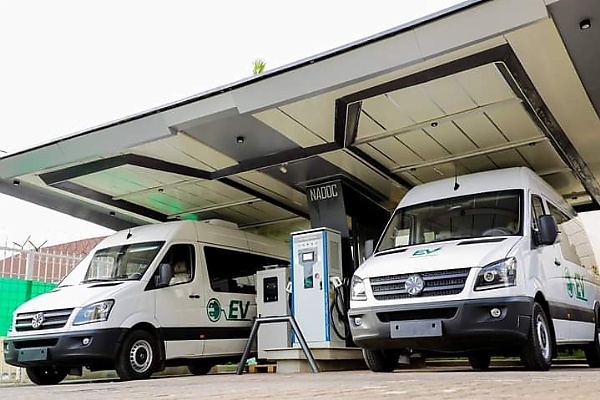 Indigenous Electric Vehicle Maker, JET Motor Company, on Monday 10th July 2023 presented new Nigerian-built 14-seater Electric Buses (E-Buses) at the Nigeria Automotive Development Council (NADDC) headquarters in Abuja.
Speaking at the presentation ceremony, the Chief Operating Officer, Mr. Oluwemimo Joseph Osanipin, expressed his satisfaction over the full support from the Council as a long standing committed partner.
He added that the approval of the JET Motors EVs and charging infrastructure by the Council has opened a new chapter of possibilities for the company.
Acting Comptroller General of Immigration Visits Innoson Factory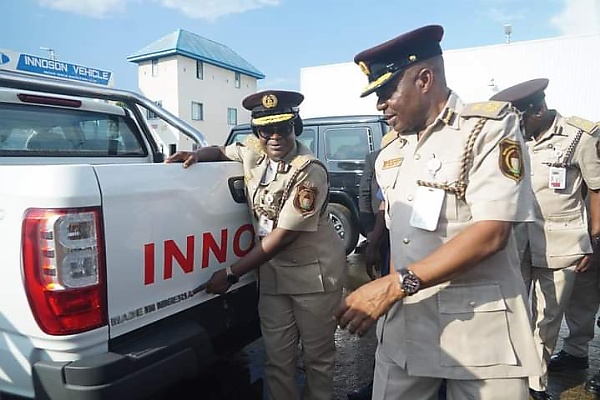 The Acting Comptroller General of the Nigerian Immigration Services, Adepoju Carol Wura-Ola, on Tuesday, 11th of July, 2023 visited Innoson Vehicle Manufacturing (IVM) plant in Nnewi, Anambra State.
At the IVM factory, she expressed satisfaction over the level of work going on at the factory and the huge number of employees, stating that Anambra State as an industrial hub remains of utmost importance.
"I'm taking a work tour of all the formations under me and Anambra is very important to me, being a hub of industry in Nigeria".
The Immigration Boss added that such local manufacturing depicts great possibilities for Nigerian youths.
Fake Custom Officer Arrested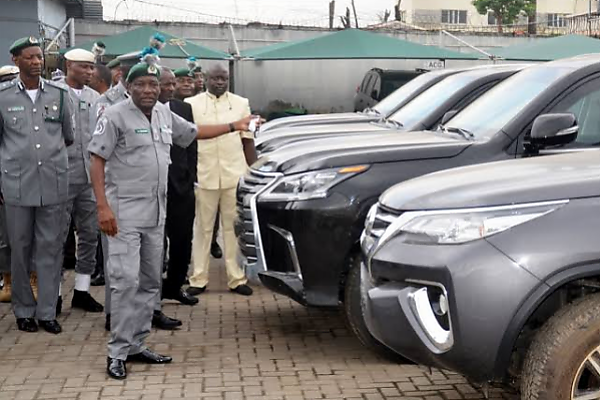 The Nigeria Customs Service (NCS) has paraded one Iliya Yabo for impersonation as Inspector of Customs and engaging in fraudulent activities inimical to the service and to the entire nation.
Parading the suspect on Tuesday 4th July, 2023, the Public Relations Officer of the service, Chief Superintendent of Customs, Abdullahi Maiwada said Iliya Yabo has defrauded scores of people of their hard-earned money.
According to the spokesman of the service, Yabo was arrested following a petition written to the Comptroller General Customs on the 7th of March, 2022 by one of his victims, Mr. Kletus accusing the suspect of defrauding him to the tune of N2 million.
Nigerians Resort To Cheaper 'Naija' Used Cars As 'Tokunbo' Sales Drop By 70%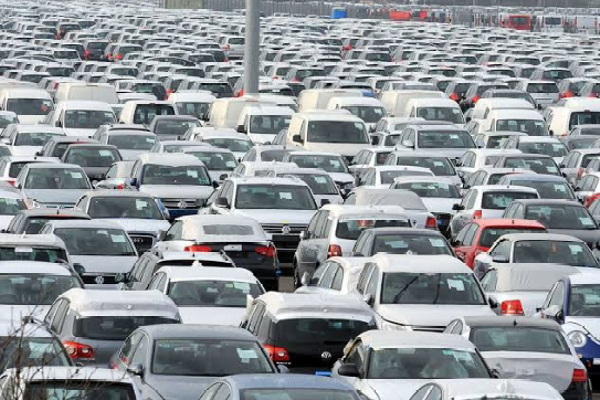 The current hike in the prices of imported vehicles popularly known as "Tokunbo" due to the recent 40 per cent hike in the exchange rate for cargo clearance at the seaports has forced many to resort to Nigerian used ones popularly called "Naija cars".
According to reports, the implementation of the exchange rate from N422.30/dollar to N589/dollar by a terminal operator, Ports & Terminal Multipurpose Limited, has led to about 70 per cent drop in the sale of second-hand imported cars.
The NCS in a circular dated July 4, 2023, titled : 'Implementation of the floating foreign exchange rate regime' directed its area controllers to ensure that the information was communicated to relevant stakeholders.