Lady Seen Hitting A Man That Bashed Her Car In Lagos (Video)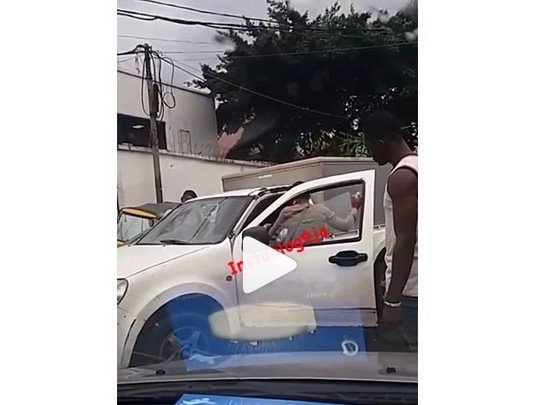 In the video, the lady was seen getting rough and hitting the man with a shoe.
The man slightly bashed her car yesterday at Ajose Adeogun Close, Obanikoro, Lagos.
Only God knows what she was passing through before the man brushed him. She vented her anger on him.
The man was so calm not to raise his hands against her. Had it been he did, the story will change to how violent of a man he is.