Lagosians Complain As VIOs Flaunts Sanwo-Olu's Directives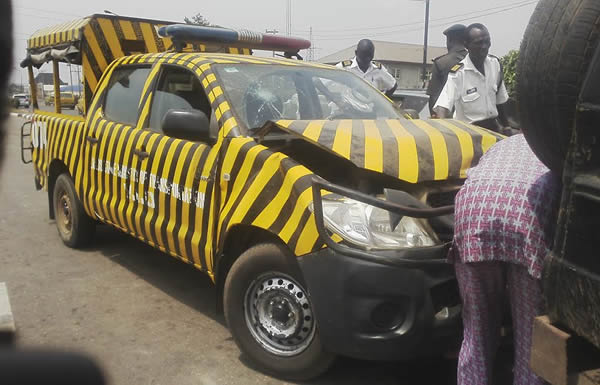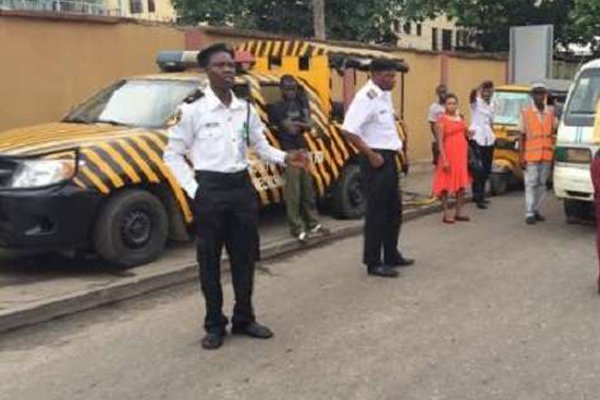 Some residents in Lagos State this weekend expressed dissatisfaction over the violation of the directives of Governor Babajide Sanwo-Olu by VIOs or officials of the Vehicle Inspection Services (VIS) in the state.
VIS is a state traffic-regulating agency that ensures the presence of sound vehicles on the road. The agency is a directorate of the Ministry of Transportation.
The governor, in November 2019, ordered the state's Vehicle Inspection Officers (VIOs) to desist from operating during the morning period.
According to the governor, the move is to curb traffic gridlock experienced during the peak periods. This is as it is per­ceived that VIOs contribute to the gridlock. They are believed to do this as they normally stop vehicles during peak periods to demand for vehicle documents.
According to him, the officers would now operate between 12.00 p.m and 3.00 p.m.
"We are going to restrict the operation of the men of the VIO to off-peak periods. That is be­tween the hours of 12 mid-day and 3 pm," he said.
Based on the governor's directives, the VIOs adjusted their schedules. They were only seen in operation between the hours of 12 p.m and 3 p.m, a move many Lagosians ap­plauded.
However, since the com­mencement of the partial lock­down in the state, VIOs have been seen on the roads operat­ing. They operate as early as 9 a.m in places like Ojodu Berger, Surulere, Ojota, Abule-Egba, Victoria Island, and other areas.
Also, Ogunwale Alabi, a businessman, said he chal­lenged some VIO operating in Surulere. He asked them what they were doing on the road in the morn­ing but they could not provide a satisfactory answer to the question.