Land Rover Defender Wins 2021 Women's World Car Of The Year (WWCOTY) Trophy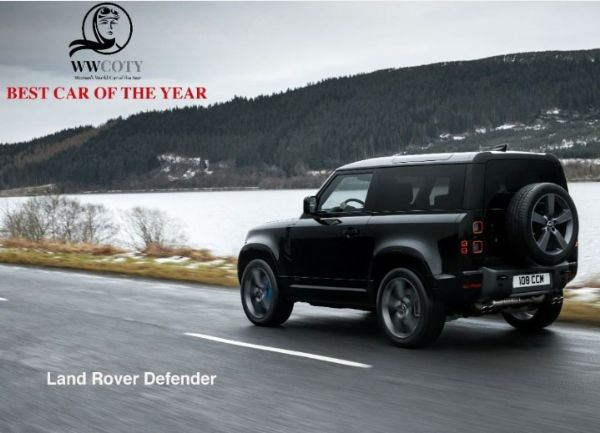 Land Rover Defender SUV wins 2021 Women's World Car Of The Year (WWCOTY) trophy, defeating eight other winners in different categories.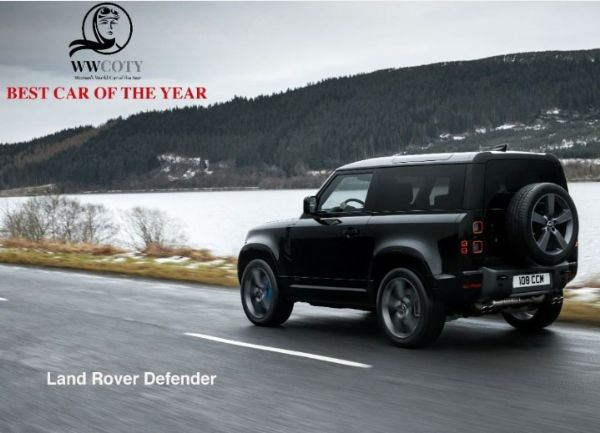 The new Land Rover Defender has been declared the overall winner at the 2021 Women's World Car of the Year (WWCOTY) awards, beating eight other winners from different categories to the title.
After an all-woman vote by 50 female motoring journalists from 38 countries on five continents, the Defender came top in aspects such as safety, performance, comfort, technology and value for money.
The announcement was made on March 8, which coincides with the International Women's Day. The WWCOTY Executive President, Marta Garcia, said :
"The Women's World Car of the Year is the only jury in the world made up entirely of women motoring journalists.
"This gives it enormous value because its decisions represent the liking and preferences of millions of women drivers around the globe.
"But cars have no gender and are not subject to stereotypes so the winners of these awards are, quite simply, the best cars in the world.
She added that :
"The legend has been updated. The Land Rover Defender is no longer just an SUV to cross the Amazon or go into the desert. Its latest reinvention invites you to travel by road in the same comfort as a luxury saloon.
"For this reason, and for its technology and comfort, it has been chosen as the Best Car of the Year by the Women's World Car of the Year"
The Defender (Best Medium SUV) walked home with the trophy by defeating eight other winners from other categories.
These includes the Peugeot 208 (Best Urban Car); Skoda Octavia (Best Family Car); Lexus LC500 Cabrio (Best Luxury Car) and Ferrari F8 Spider (Best Sports Car).
Others are Peugeot 2008 (Best Urban SUV); Kia Sorento (Best Large SUV); Ford F-150 (Best 4×4 and Pickup), and Honda e (Best EV).
The latest generation of the iconic Defender was unveiled in 2019. It is currently available in two body styles, including the two-door 90 and the four-door 110.
The two-door Defender has a starting price of $46,100 and comes in five trim levels. These includes the base 90, S, X-Dynamic S, First Edition and X.
The four-door variant starts at $50,500 and comes six trims. These includes the 110, S, SE, X-Dynamic SE, X-Dynamic HSE and X.