LASTMA : Motorists To Pay Obstruction Fine And Towing Fee For Broken Down Vehicles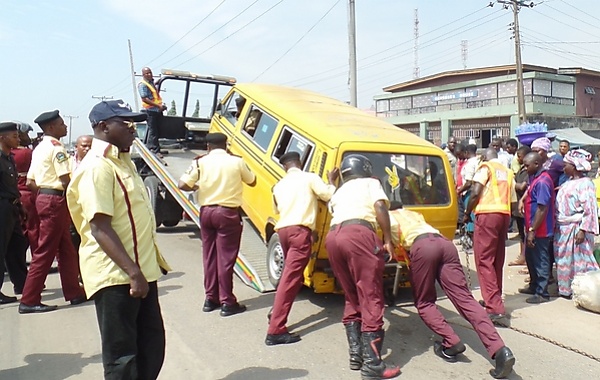 LASTMA, the Lagos Traffic Agency, says it is an offence for a vehicle to break down and obstruct flow of traffic.
It says motorists with broken down vehicles "will be given obstruction fine and… will also pay the towing fee."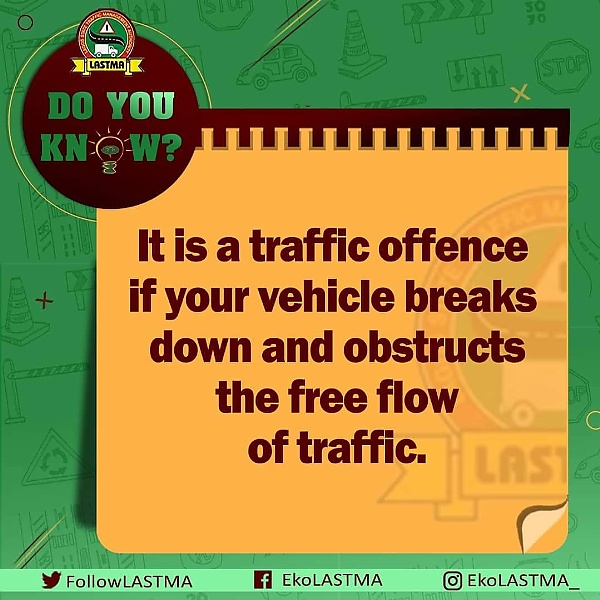 The Lagos State Traffic Management Agency (LASTMA) says it is an offence for a vehicle to break down and obstruct traffic flow.
The Lagos State-owned agency, under the Ministry of Transportation, made this known on its Twitter handle on Sunday.
"#DoYouKnow that it's a traffic offence if your vehicle breaks down and obstructs free flow of traffic?"
Reacting to the tweets from users who feels that breakdown of vehicles should not be an offence, LASTMA spokesperson, Olumide Filade, in a chat with the TheCable, said the agency has legal backing on the rule.
Filade explained that it is the responsibility of car owner to ensure his or her vehicle is in good working condition. He added that any road obstruction as a result of vehicle breakdown has penalties such as payment of obstruction fine.
"The onus or the responsibility of your vehicle moving from point A to point B without causing an obstruction for anybody rests on the owner of the vehicle,"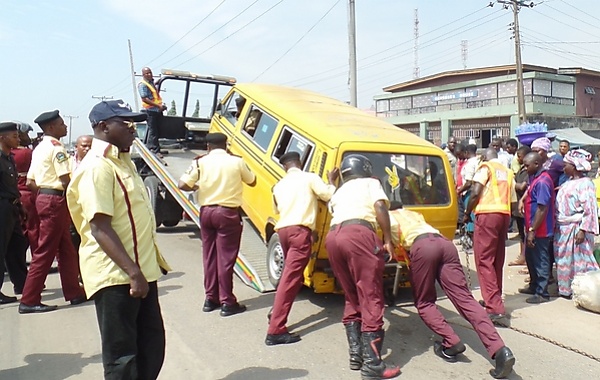 "That is why even on traffic radio, there is a jingle that they play that ensures you check your vehicle in the morning to ensure it will be able to make the journey to and fro without causing any problem on the road.
"Our own job is to make sure that when there is a breakdown of vehicles on the road, we are supposed to move it quickly off the road so that it will not be an obstruction to other people.
"So that gives us legal backing. The law that sets up LASTMA which is reviewed in 2018, known as the Lagos Transport Sector Reform Law of 2018 reemphasises that."
Asked what the penalty is when a car breaks down on the road, Filade said: "You will be given obstruction fine and you will also pay the towing fee."