The 20 Leading Tyre Brands In The World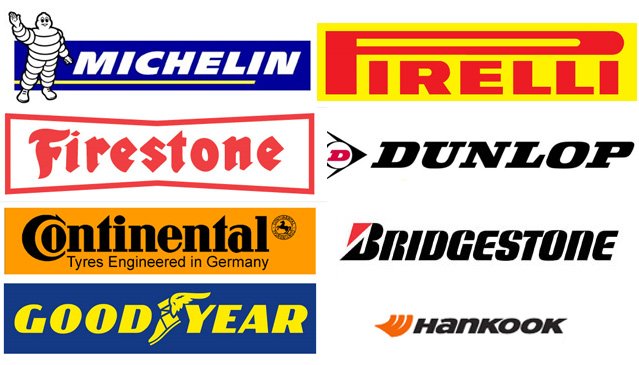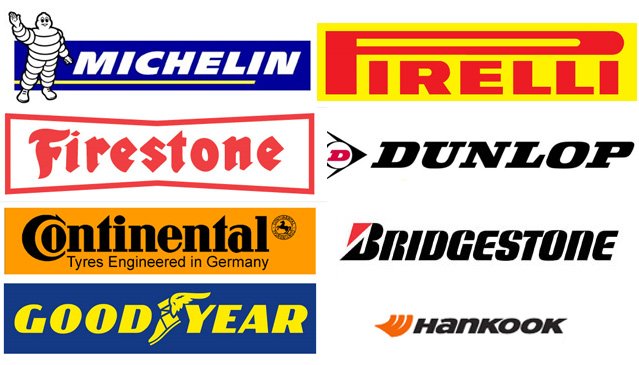 The information in this post exposes you to the leading tyre brands in the world.
Unless something goes very wrong, your car tyres remain the only part of the vehicle that makes contact with the road. The tyre you use in your car is very much dependent on the tyres you use.
The driving experience you get from your car is largely dependent on the tires underneath it.
Below are the leading tyre brands in the world.
1. Bridgestone (Japan):
The Bridgestone Group delivers a wide range of tires to customers around the world, such as tires for passen­ger cars, trucks and buses, aircraft, const­ruction and mining vehicles, motorcycles, etc. As of 2017, the company is the largest manufacturer of tyres in the world, followed by Michelin (France), Goodyear (United States), Continental (Germany) and Pirelli (Italy).
Bridgestone Group had 181 production facilities in 24 countries as of July 2018.
2. Michelin (France):
Michelin is a French tyre manufacturer based in Clermont-Ferrand in the Auvergne région of France. It is the second largest tyre manufacturer in the world after Bridgestone and larger than both Goodyear and Continental.
3. Goodyear (USA):
The Goodyear Tire & Rubber Company is an American multinational tire manufacturing company founded in 1898 by Frank Seiberling and based in Akron, Ohio.
4. Continental (Germany):
Continental is based in Hanover, Lower Saxony, Germany. Continental is the world's fourth-largest tire manufacturer. Continental was founded in 1871 as a rubber manufacturer, Continental-Caoutchouc und Gutta-Percha Compagnie.
5. Pirelli (Italy):
Pirelli is a multinational company based in Milan, Italy. The company is the 5th largest tyre manufacturer behind Bridgestone, Michelin, Continental and Goodyear.
6. Dunlop (England):
Dunlop is a brand of tyres owned by various companies around the world. Founded by pneumatic tyre pioneer John Boyd Dunlop in Birmingham, England in 1889, it is owned and operated by Goodyear Tire and Rubber Company in North America, Europe, Australia and New Zealand
7. Hankook (South Korea):
Hankook Tire is a South Korean tire manufacturer based in Seoul, South Korea. Hankook Tire is the 7th largest tire company in the world.
8. Cooper (USA):
Cooper Tire & Rubber Company is an American company that specializes in the design, manufacture, marketing and sales of replacement automobile and truck tires. Their headquarters is in Findlay, Ohio, United States.
9. Firestone (USA):
Firestone Tire and Rubber Company is an American tire company founded by Harvey Firestone in 1900 initially to supply solid rubber side-wire tires for fire apparatus, and later, pneumatic tires for wagons, buggies, and other forms of wheeled transportation common in the era.
10. Nexen (South Korea):
Nexen Tire Corporation is a tire manufacturer headquartered in Yangsan, South Gyeongsang Province and Seoul in South Korea. Established in 1942.
11. BFGoodrich (USA):
BFGoodrich is an American tire company. BFGoodrich was the first American tire manufacturer to make radial tires.
12. Yokohama (Japan):
Yokohama is a famous Japanese tire brand founded in 1917.
In 1969 Yokohama expanded its operations to the United States.
13. Toyo (Japan):
Toyo Tire & Rubber Co., Ltd. is a tire and rubber products company based in Japan. Their headquarter is in Osaka, Osaka Prefecture, Japan.
14. Uniroyal (USA)
15. Kleber (France)
16. Falken (Japan)
17. Apollo (India)
18. General Tires (USA)
19. Bugatti (France)
20. Nokian (Finland)