Customer Who Paid ₦772m For First-ever 2021 Lexus LC 500 Takes Delivery Of His Convertible
First-ever 2021 Lexus LC 500 convertible has been delivered to its owner, Kent Stevinson.
The one-of-a-kind car was auctioned off for an eye-popping $2 million (₦772 million); which is about 22 times the retail price of $92,300.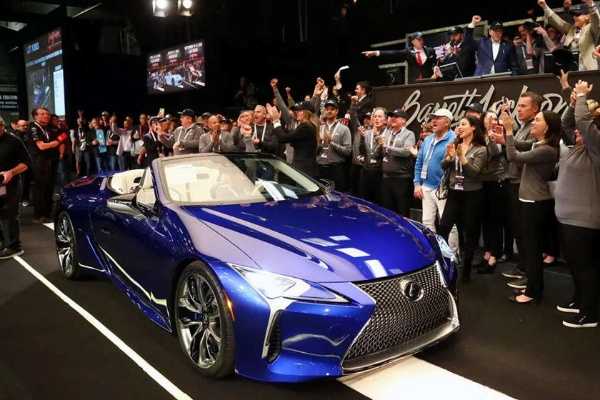 The first 2021 Lexus LC 500 Convertible that rolled off the production line has been delivered to its new owner, Kent Stevinson.
This one-of-a-kind Convertible Inspiration Series VIN 100001 was sold earlier this year at the annual Barrett-Jackson Scottsdale auction for an eye-popping $2 million.
All proceeds, which is 22 times the car's retail price of $92,300, was donated to the Boys & Girls Clubs of America and Bob Woodruff Foundation charities.
Stevinson is a Dealer Principal of Stevinson Lexus of Lakewood in Colorado. He is the first person to receive the new Lexus LC 500 Convertible in the US.
Video
Reacting to his new car, Stevinson said :
"To actually see the car eight months later from seeing the prototype at Barrett-Jackson, it was quite the presentation and it hits you that this is vehicle number one,"
"When I was on the Lexus Dealer Council I saw the prototype of the convertible, so just knowing you are taking delivery on the first one is really something."
The unique LC 500 Convertible is based on the limited Inspiration Series. The door has a "LC Inspiration Series Launch Exclusive 1 of 1" inscribed into it.
The car has as a unique blue brake calipers and a Liquid Platinum-colored headlamp, side mirrors and taillamp garnishes.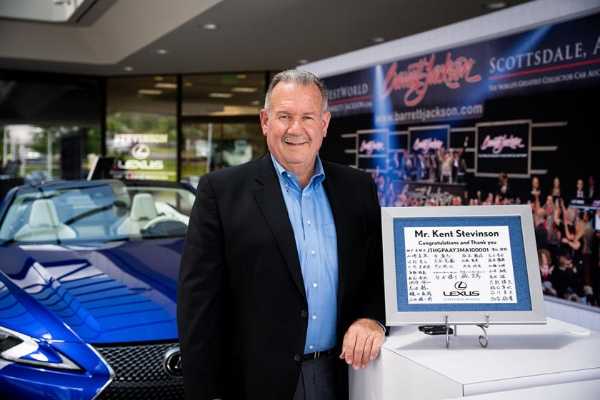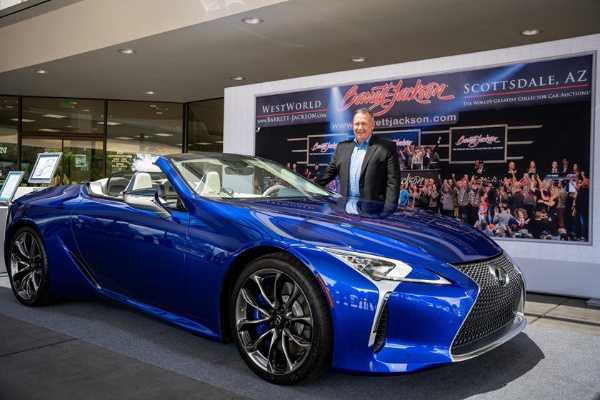 Apart from the car, Stevinson also got a framed sketch of the LC Convertible; a portfolio with production-line photos; and a custom Zero Halliburton luggage set.
Powering the Lexus LC 500 Convertible is a 5. 0-liter V8 engine paired with a 10-speed automatic transmission. This engine makes 471 horsepower and 398 pound-feet of torque.