Check Out This Pimped Suzuki Jimny Black Bison Edition (Photos)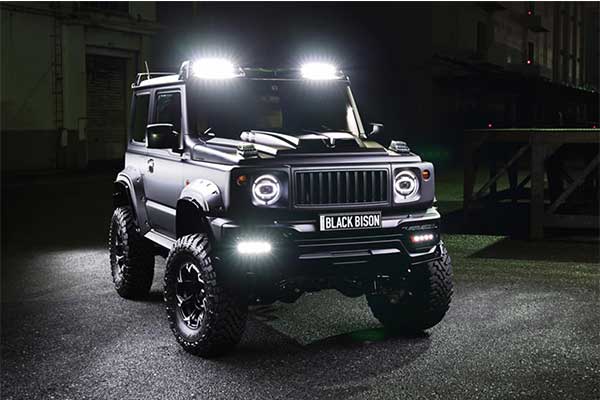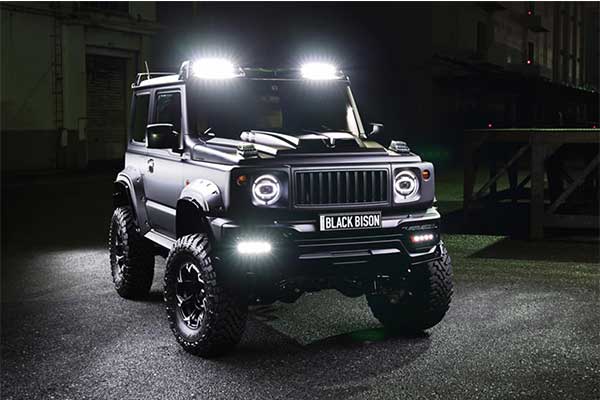 Despite its small and inexpensive nature, the Suzuki Jimny is a tiny SUV that is seriously making waves in the market. This is due to the fact that it has lots of aftermarket parts and some tuner companies cant stop upgrading. Now Wald International, a Japanese tuner company has launched a Black Bison version of the Suzuki Jimny.
What makes customers love the Jimny is the fact that it resembles a certain Mercedes-Benz G-Wagon which is obvious. Wald has made the Jimny look like 3 SUVs mashed into one making it look like a G-wagon, a Jeep Wrangler and a LandRover Defender. According to Wald, the aim was" to create the volume on the body"whatever that means.
Upfront the Suzuki Jimny Black Bison Edition features a new grille with headlight covers. The front bumper receives new LED lights, and additional lighting elements can be found on the roof. A special aero hood adds to the more aggressive look. In the rear, there is a new bumper panel and spoiler. It's also hard to ignore the beefy overfenders and the off-road-ready tires.
On the interior, Wald is offering high luxury as it features quilted-pattern leather seats, plush carpeting and a uniquely designed steering wheel. Every other feature remains the same as well as the engine which is still a 1.5-litre 4-cylinder engine making 101 hp. This engine pairs with either a 4-speed automatic or a 5-speed manual.