Dubai-based Tuning House Turns Suzuki Jimny Into A Mini Replica Of Mercedes G-Wagon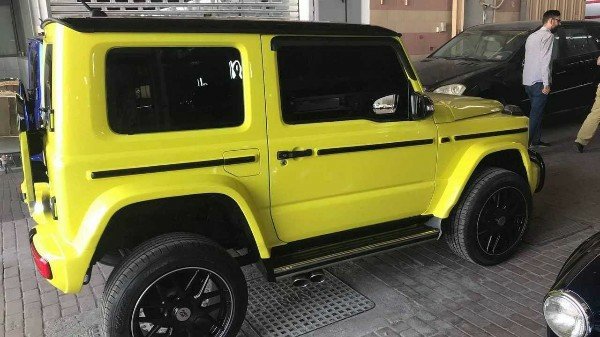 Ever since the 2019 Suzuki Jimny made its global debut, there has been many excellent tuned versions of the Japanese off-roader, like the extremely popular Liberty Walk-tuned Jimny.
Some automotive journalists even compared the two SUVs in a tug-of-war challenge where not One, Two, but Three Jimny SUVs — totalling $63,000 and 300hp — won over the $197,000 577hp German luxury SUV for the simple reason that together they're heavier and 12 wheels have more traction than four.
But this kits from Dubai-based tuning house, Fast Car Service Centre, which gives a better conversion of the 2019 Suzuki Jimny into a small replica of the iconic Mercedes-Benz G-Wagon, can easily fool the eyes of amateurs.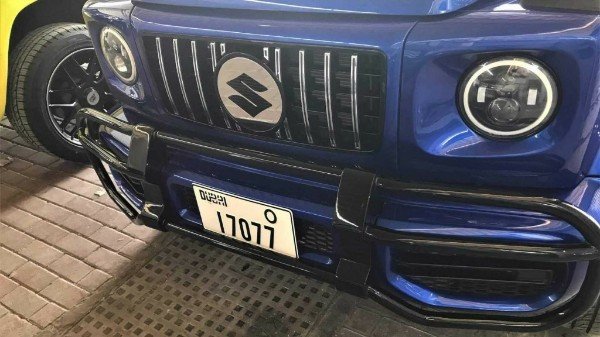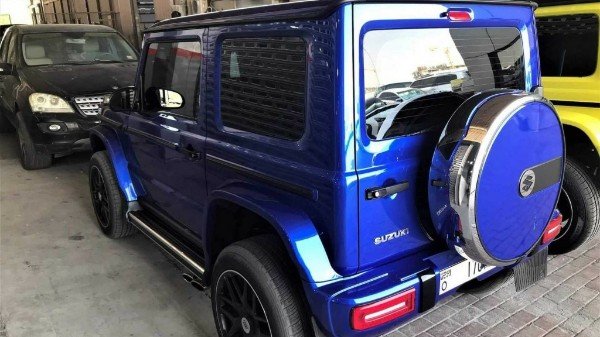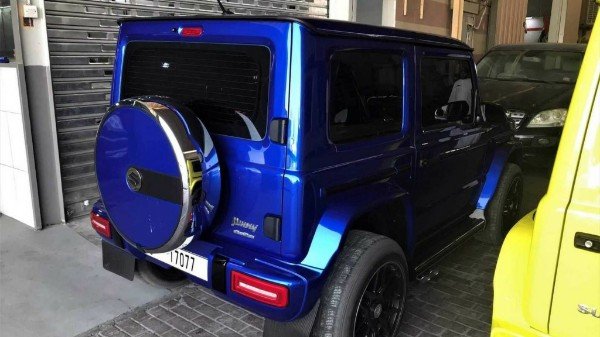 The front of the Jimny now boasts the same Grille with vertical slats and a round LED lights that span the headlights. Also available is a push bumper to replicate the iconic G-wagon off-road SUV.
The Suzuki badges are still displayed prominently throughout on the Jimny. The front gets a massive "S" badge, and the rear sports the Suzuki logo on its body-color-matching tyre cover.
The taillights and twin exhaust pipes that pop out on the sides also copies the hotter G63 SUV from Mercedes-AMG.
What Do You Think?