Lexus Takes The LC 500 On A World Tour With Singer Beyoncé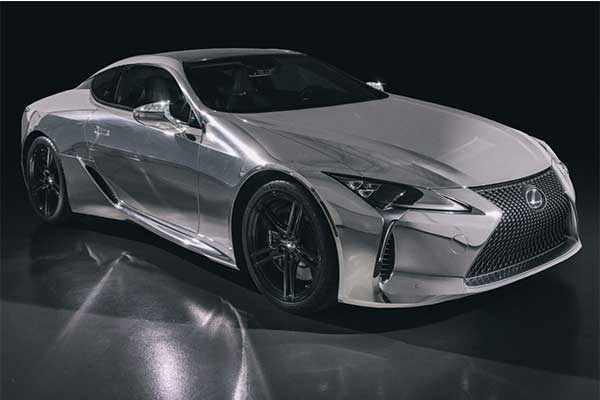 Lexus goes on a world tour with pop singer Beyoncé. The brand contributes to its charity BeyGood and conjures up a glitter-covered Lexus LC 500 from the top hat.
Lexus enters into a collaboration with singer Beyoncé and even goes on a world tour. Lexus supports BeyGood, a charity of the pop star, among others. BeyGood financially supports black-owned small businesses, among other things, and Lexus pledges to increase the financial contribution to be donated by BeyGood to two companies by $10,000 in every American city where the artist gives a concert.
Lexus has wrapped an LC 500 in a chrome-colored wrap and plastered it with glittering jewels. We encounter them on the side mirror caps, the wheel hubs, around the headlights, in the logo on the front, and around the license plate. The shiny LC 500 for all the single ladies must be seen in every American city where Beyoncé lands during her tour.
It is not the first time that Lexus has tried to piggyback on the success of a pop star in marketing terms. It previously entered into a collaboration with will.i.am – who likes to write his name with a special form of punctuation. The marketing department of Mercedes-Benz can also be tempted to collaborate with well-known artists. That brand also entered into a partnership with will.i.am.