Massive Gridlock After Three Fully-loaded Fuel Tankers Exploded On Lagos-Ibadan Expressway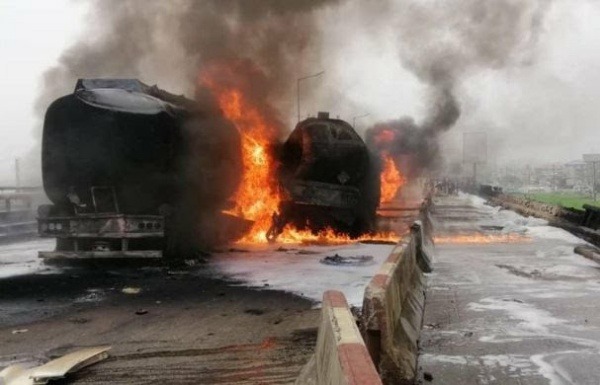 Massive gridlock on Sunday morning after three fully-loaded fuel tankers exploded on Lagos-Ibadan Expressway.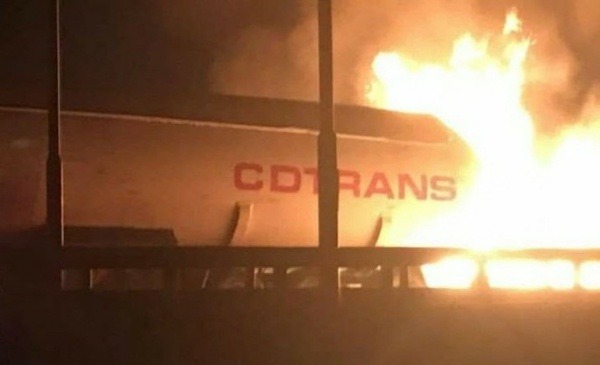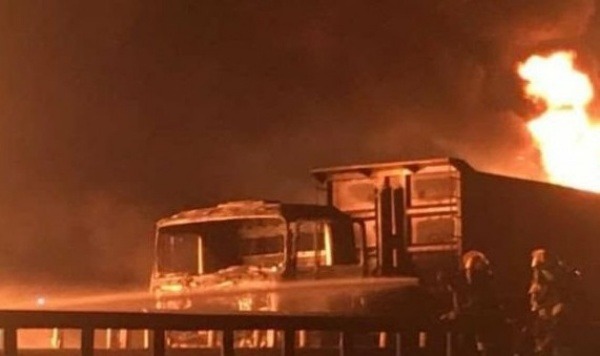 There was heavy traffic jam on both sides of the Lagos-Ibadan Expressway in the early hours of Sunday after three fuel tankers loaded with petroleum products exploded on Kara Bridge.
Full details are still sketchy, but BBC Pidgin, who spoke with one of the affected drivers; explained that another tanker with a failed brake rammed into his own tanker while waiting for the curfew time to be over this morning.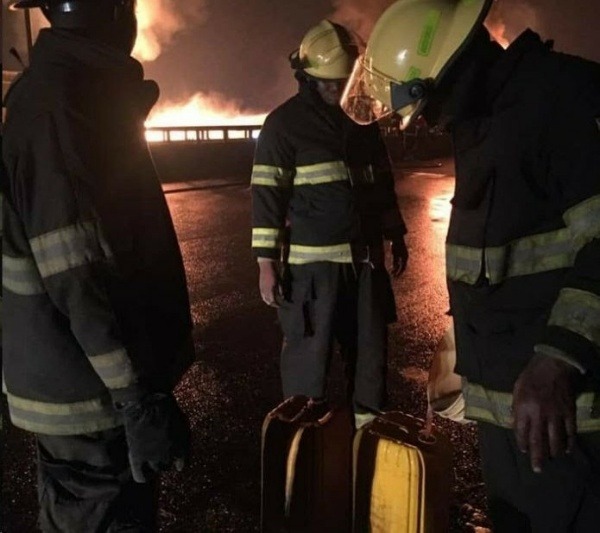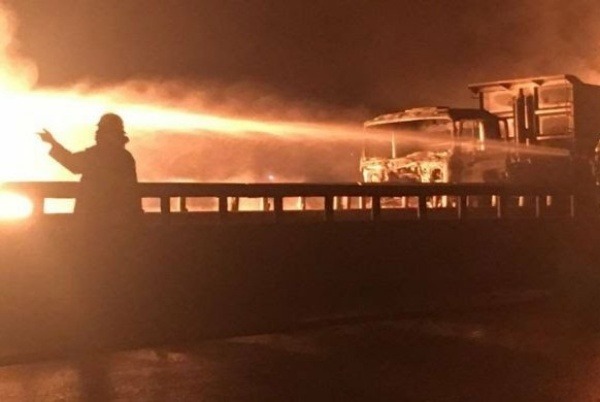 The fire, which resulted from the explosion of the two ladened tankers, later affected another tanker and a trailer.
First responders at the scene includes men of the Federal and Lagos State Fire Service, who were able to douse the flames.
Passengers and motorists were stranded on Sunday morning on the Lagos-Ibadan Expressway due to multiple explosions that rocked the Kara Bridge.
Officials of the Federal Road Safety Corps (FRSC) were also on hand to control the heavy traffic which has affected movement inward Berger.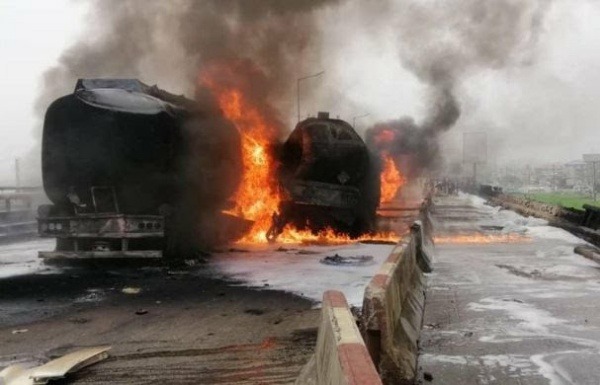 FRSC Sector Commander, Lagos State Command, Olusegun Ogungbemide, advised motorists to seek alternative routes.
"The FRSC is admonishing motorists who have reasons to use the road should seek an alternative, for now, to allow the personnel of Fire Service on ground to extinguish the fire."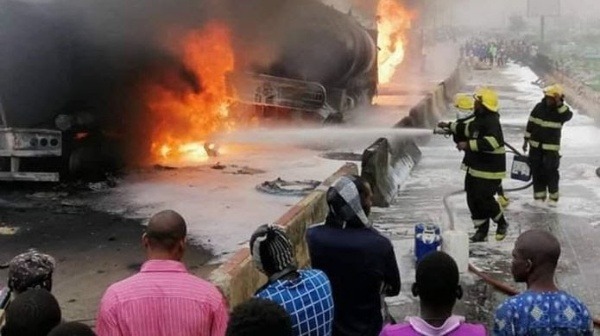 "To cushion the effect on the road users, FRSC temporarily diverted traffic between New Garage and the end of Kara bridge to allow a counter-flow for Ibadan bound traffic to use a lane from the Lagos bound section of the expressway."