Photos Of The All New 2019 Mercedes Benz G Class Revealed Ahead Of Its Debut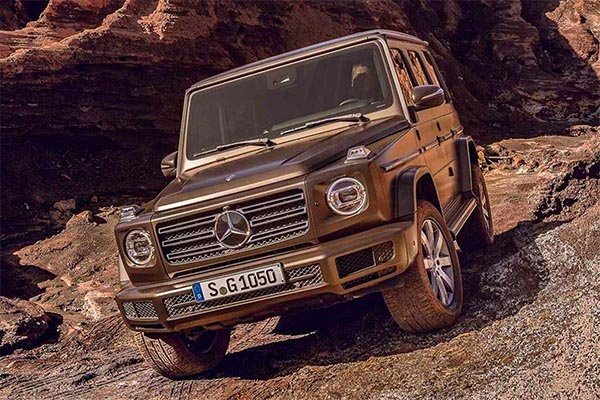 After several years, the Mercedes Benz G Class still remains true to its heritage. And this might not be changing soon as the all new 2019 Mercedes Benz G Class has just been revealed.
Mercedes-Benz has planned the unveiling of the G-Class around January 15. Nevertheless, we can already view it today. Thanks to autoweek.nl who leaked the photos.
This may not be a big surprise, because earlier spyshots already indicated that Mercedes-Benz would keep the design of  its most distinctive model.
However, the most striking change is the interior. Mercedes-Benz provides the cockpit with a wide digital display, which gets a place right next to the instruments. The differential buttons are right below the digital display between the center AC vents while the passenger still gets the handgrip that dates all the way back.
Mercedes-Benz reports that the rear seats have been moved further to the rear, something that gives fifteen centimeters of extra legroom compared to the current G-class. The SUV is lighter than its predecessor despite a more rigid axle.
It gets a nine-speed automatic transmission, that sends 40 percent of the torque to the front wheels. The remaining 60 percent goes to the rear axle. It also comes with cameras all around, cameras that come in handy not only when parking, but also during off-loading.
What feature do you like most about the SUV?
See Related Post: See The World-Class Eko Atlantic Road Network In Lagos (Photos)