Automobile Enthusiasts Hail Nigerian Man Who Built Sports Car From Condemned Iron (PHOTOS)
Automobile enthusiasts hail Nigerian man who built his sports car from available scraps, including condemned iron.
The creative young man was spotted cruising around the town in his sports car.
A Nigerian man has received commendation from co-Nigerians especially the automobile enthusiasts after being spotted cruising in his self-made sports car.
The yet to be identified Nigerian constructed his sports cars from available resources, including condemned iron and carton. He was spotted in a viral video cruising around the town with it.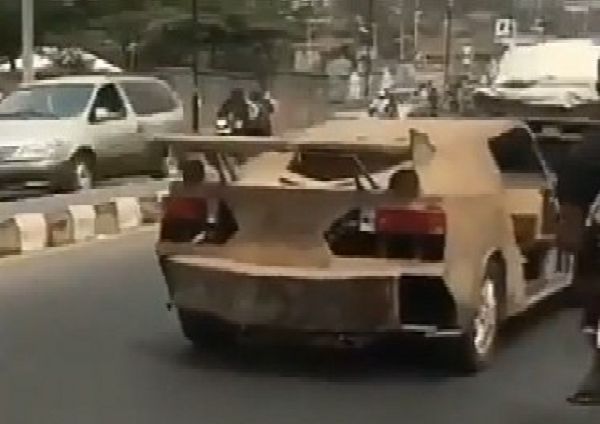 @gossipmillnaija shared the video of the car on social media and Nigerians have commended the man for his creativity.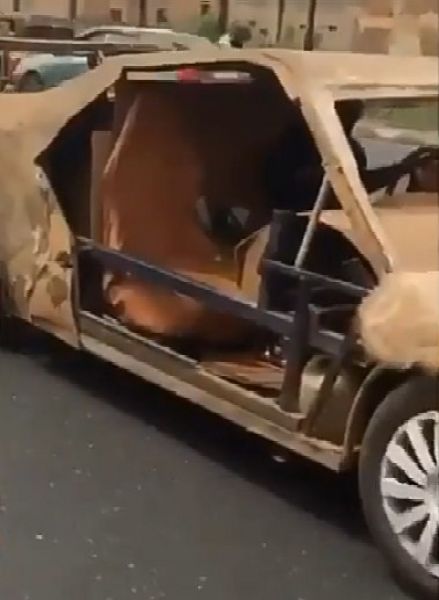 The yet to be completed sports car has no door and windscreen and its dashboard has a cover of carton. Watch the video shared by gossipmillnaija of the man cruising in his ride here.
Nigerians were impressed with the young man's creativity and they flooded the comment section of the post with their thoughts.
@kuldeal5 wrote: "This video must go viral and get connections in jesus name Amen."
@teejay_og4lxx said: "Nigerians are very innovative but Nigeria is not."
affydadiva reacted: "We've got talent but no chances of executing them, so sad