Nigeria's Ex-petroleum Minister Ibe Kachikwu : Why My Jaguar Sports Car Was Impounded In The US
Nigeria's ex-petroleum minister Ibe Kachikwu refutes reports of allegedly smuggling a Jaguar sports car stolen from Jaguar's UK assembly into the U.S.
Peoples Gazette had alleged a U.S. Court has ordered the confiscation of a stolen vehicle found in possession of Kachikwu.
Earlier this week, a Nigerian Publication 'Peoples Gazette', alleged a U.S. Court has ordered the confiscation and forfeiture of a stolen vehicle found in possession of former Nigeria's petroleum minister, Ibe Kachikwu.
According to a court documents reportedly seen Peoples Gazette, Ibe Kachikwu allegedly tried to smuggled a 2007 Jaguar XKR sports car stolen from a Jaguar assembly facility in Birmingham, England into the U.S.
Reacting to the news, Dr. Emmanuel Ibe Kachikwu, on his Facebook page claimed the publication which alleged he "smuggled a stolen jaguar car to the US is not only absurd but manifestly untrue. For the avoidance of doubt, it is expedient to set the record straight."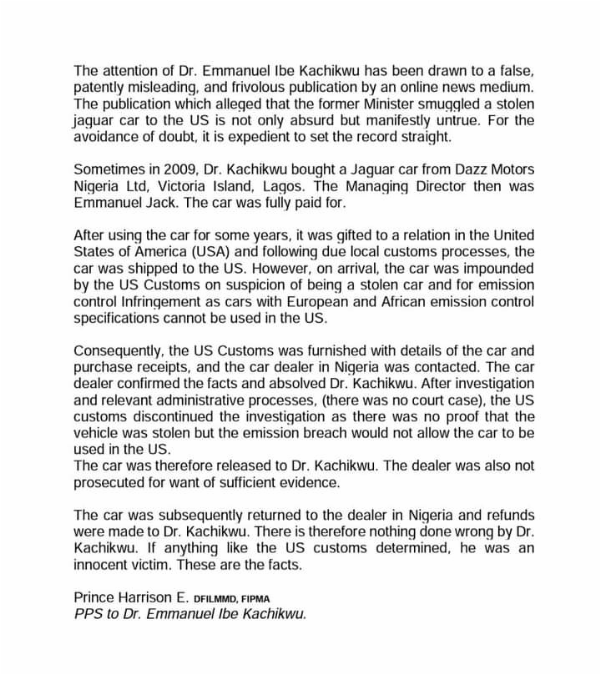 Kachikwu explained that the 2007 Jaguar XKR sports car car in question was purchased by him from a dealership in Nigeria. After several years of usage, he said the car was shipped to the US after gifting it to a relation in the United States of America.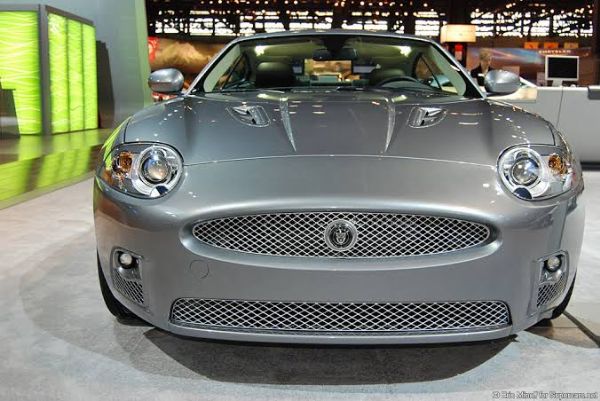 Kachikwu however, confirmed that the car was "impounded by the US Customs on suspicion of being a stolen car and for emission control Infringement as cars with European and African emission control specifications cannot be used in the US."
He continued :
"Consequently, the US Customs was furnished with details of the car and purchase receipts, and the car dealer in Nigeria was contacted. The car dealer confirmed the facts and absolved Dr. Kachikwu.
"After investigation and relevant administrative processes, (there was no court case), the US customs discontinued the investigation as there was no proof that the vehicle was stolen but the emission breach would not allow the car to be used in the US.
The car was therefore released to Dr. Kachikwu. The dealer was also not prosecuted for want of sufficient evidence.
"The car was subsequently returned to the dealer in Nigeria and refunds were made to Dr. Kachikwu. There is therefore nothing done wrong by Dr. Kachikwu. If anything like the US customs determined, he was an innocent victim. These are the facts."
Source : Dr. Emmanuel Ibe Kachikwu