Checkout The Innoson Vehicles Acquired By Nnamdi Azikiwe University (PHOTOS)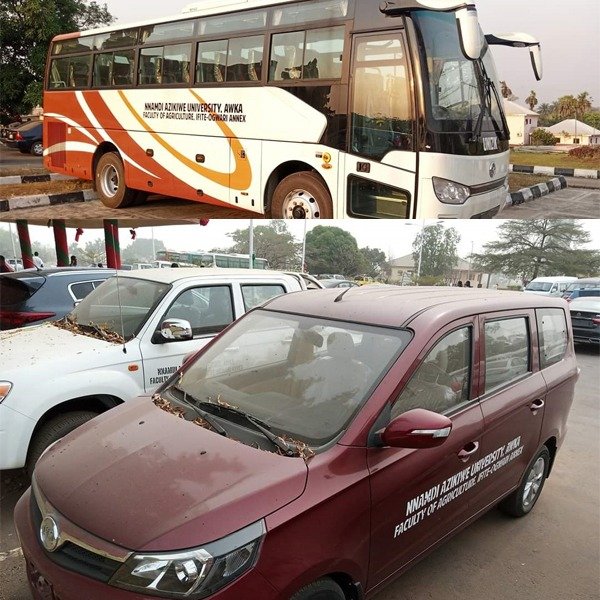 The vehicles in the photos below are some of the large number of Innoson vehicles recently purchased by the Nnamdi Azikiwe University (Unizik).
The vehicles include sedans, mini-buses, coach buses, pickup trucks, etc.
 Nnamdi Azikiwe University
Nnamdi Azikiwe University, Awka also called UNIZIK or NAU, in short, is a Federal tertiary institution in Nigeria. It consists of four campuses in Anambra State.
Its main campus is located in the capital of Anambra State, Awka while three other campuses are located in Nnewi, Agulu and Ifite-Ogwali, Anambra State.
It is one of the federal universities which are overseen and accredited by the National Universities Commission. The university is named after Dr. Nnamdi Azikiwe.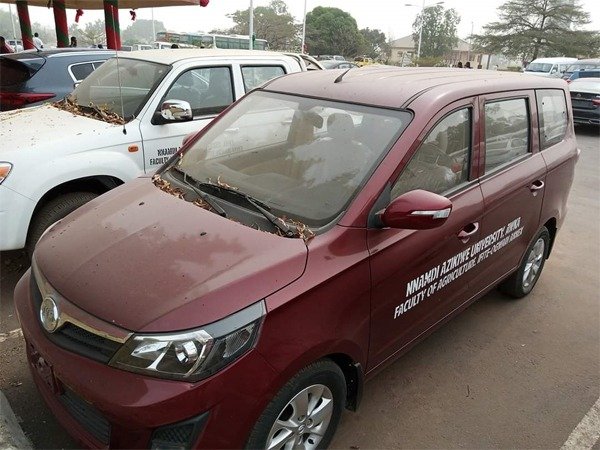 Recall that the Chairman/CEO of IVM Innoson Group, Chief Dr Innocent Chukwuma was conferred with an Honorary Doctorate Degree Causa by the Senate and Council of Nnamdi Azikiwe University.
This took place during its 14th convocation ceremony on Thursday, March 12th, 2020.
UNIZIK recognised the rare technological feat achieved by the Chairman of INNOSON in bringing to fruition the manufacture of Nigeria's first made-in-Nigeria vehicles.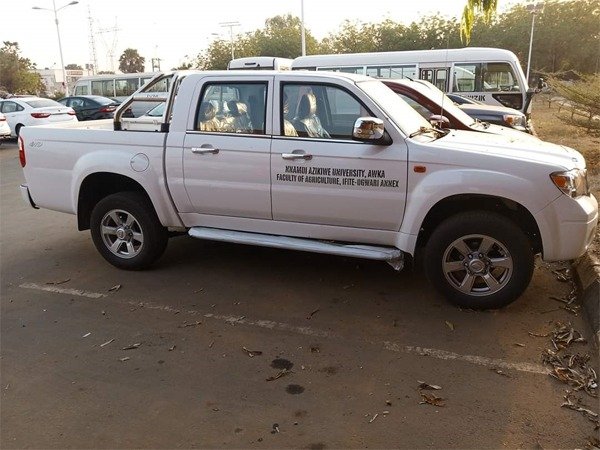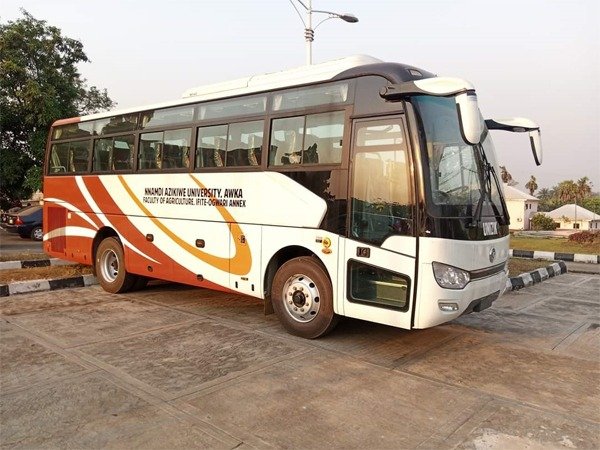 Innoson Cars
Innoson cars comes in different types such as cars, buses, trucks and sports utility vehicles, are visible and plying all Nigerian roads today.
IVM, or Innoson Vehicle Manufacturing Co. Ltd., is a Nigerian automobile and bus manufacturing company. Innocent Chukwuma Nwala founded Innoson.
The company runs a plant in Nnewi in the state of Anambra. 
70% of the car parts are produced locally, while the rest is sourced from Japan, China, and Germany.
Among IVM's vehicle models are the five-seater Fox (1.5-litre engine) and Umu (2-litre engine) as well as the mini-bus Uzo.
Global Presence.
Innoson vehicles are being used in some West African countries like: Mali, Sierra Leone and Ghana.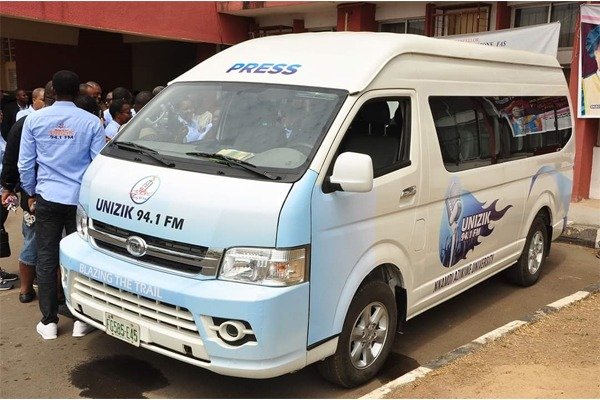 Photo Credit: Anambralstson