One-off Ford Bronco Pope Francis Sells For Half-a-million Dollars At Auction, Proceeds Goes To Charity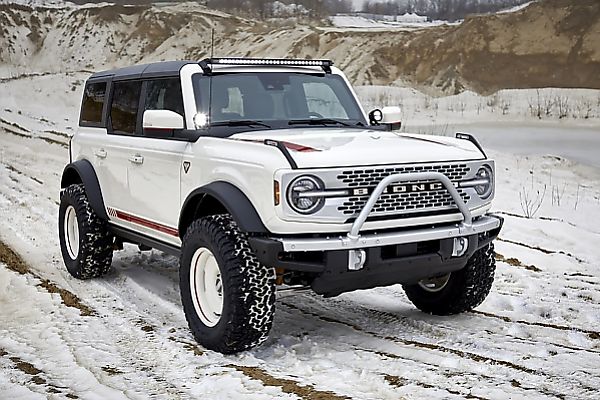 One-off '2021 Ford Bronco Pope Francis Center First Edition' sells for half-a-million dollars ($500,000) at auction.
All proceeds from the sale will go to Detroit's Pope Francis Center in its fight against homelessness
This four-door custom build is a modern interpretation of a first-generation 1966 Bronco SUV.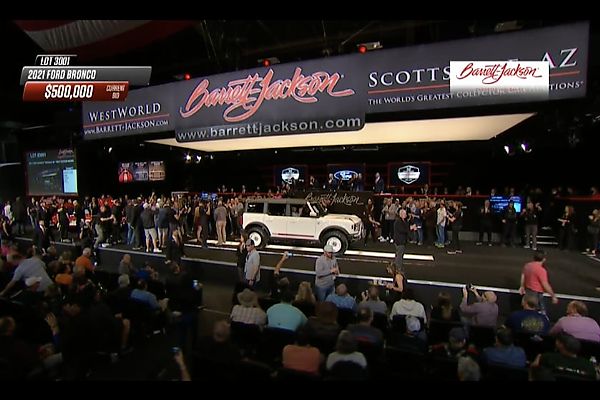 A uniquely designed SUV officially called the 2021 Ford Bronco Pope Francis Center First Edition was Auctioned off for $500,000 at the annual Barrett-Jackson Auction in Scottsdale, Arizona, on Thursday, 27 January 2022.
The one-of-a-kind Bronco is the result of a collaboration between Ford and David Fischer Jr., president and CEO of The Suburban Collection Holdings, who donated the four-door SUV.
As earlier announced, all proceeds from the sale will be donated to charity, specifically the Pope Francis Center in Detroit, Michigan, to support it in its fight against chronic homelessness.
"I'm still kind of in shock, just in awe," said Rev. Tim McCabe, the executive director of the Pope Francis House, who stood next to Henry Ford III during the five-minute-long bidding war.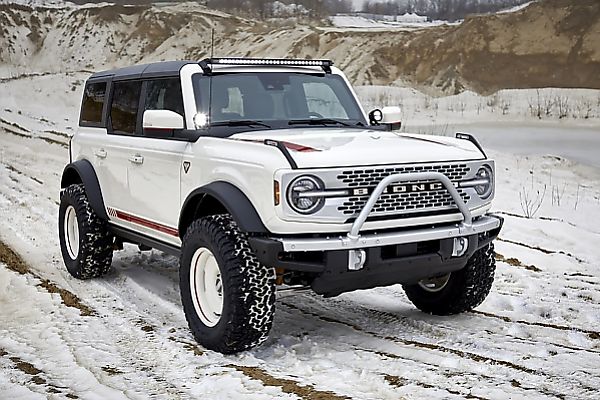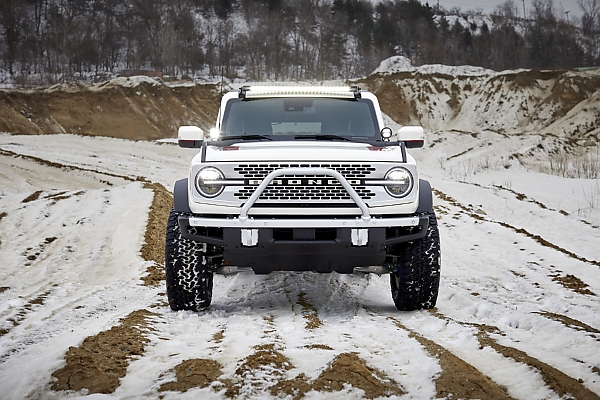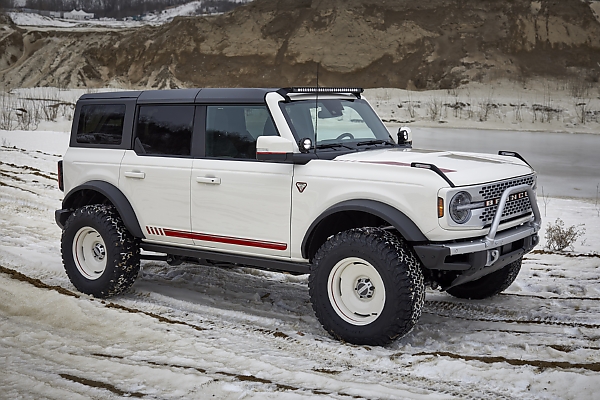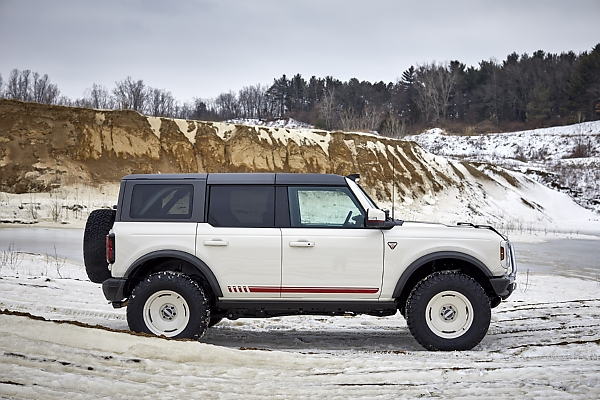 The winner, Tony Townley, told McCabe he believes he and his team "are doing a great job. The car is beautiful and all. Dad worked for Ford for 30 years in Atlanta and retired. It means a lot to be here and be able to donate."
This unique build pays homage to the original 1966 Ford Bronco. Father Timothy McCabe and the team at the center were instrumental in this project, collaborating on theme ideas and colors.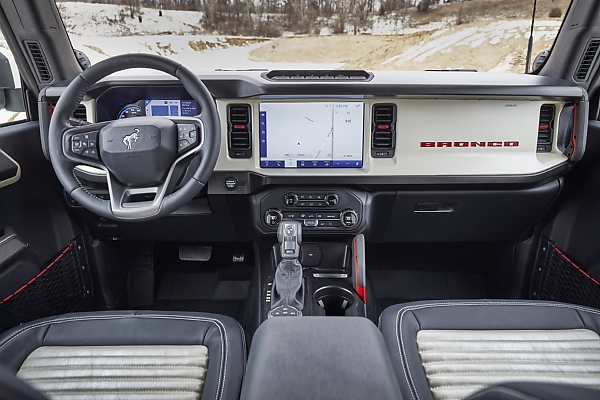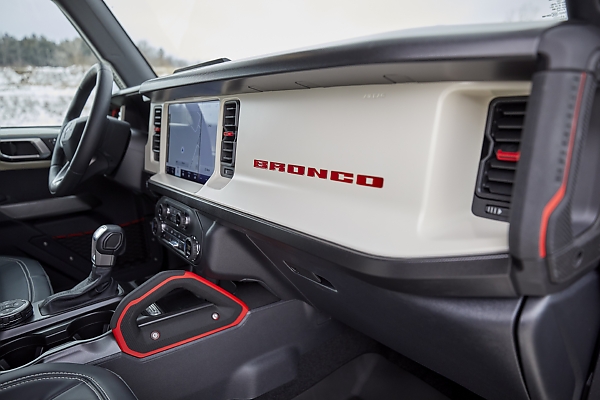 The custom build wears classic Wimbledon White exterior paint, a color featured on the 1966 Bronco but not available on today's Bronco lineup.
Custom wheels with matching Wimbledon White finish by Detroit Steel Wheels feature a Rapid Red stripe at the center to match striping on the bodysides and hood corners.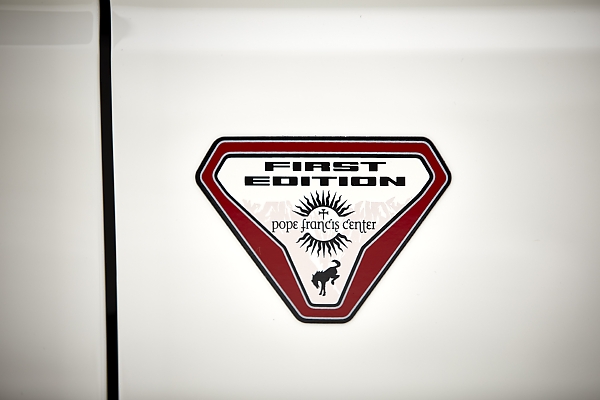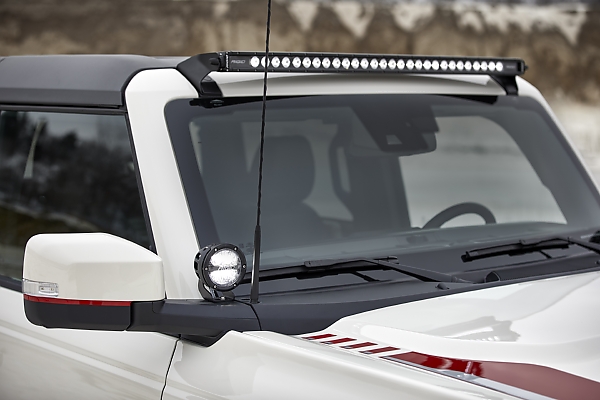 Iconic Silver-painted elements, such as the face of the one-piece grille and the upper portion of the Ford Performance heavy-duty modular front metal bumper, add to the heritage-inspired look.
The custom build is outfitted with accessories from Ford Performance Parts, including a rooftop lightbar, side pod lights and wheel-well rock lights from Rigid, as well as tube doors from Genuine Ford Accessories.