Opinion: Oshodi Oke In Lagos Is Still A Death Trap To Motorist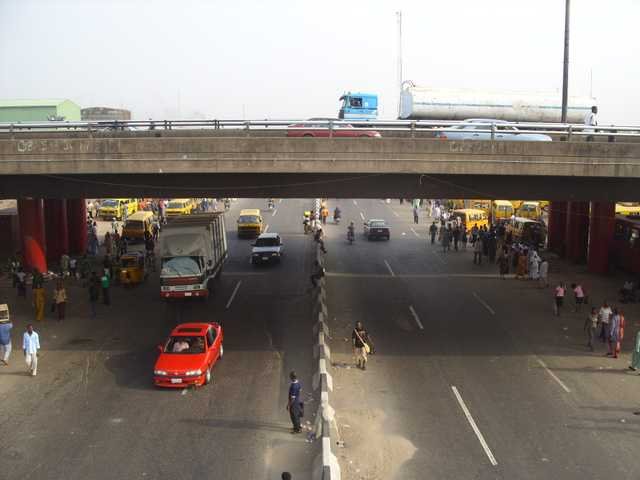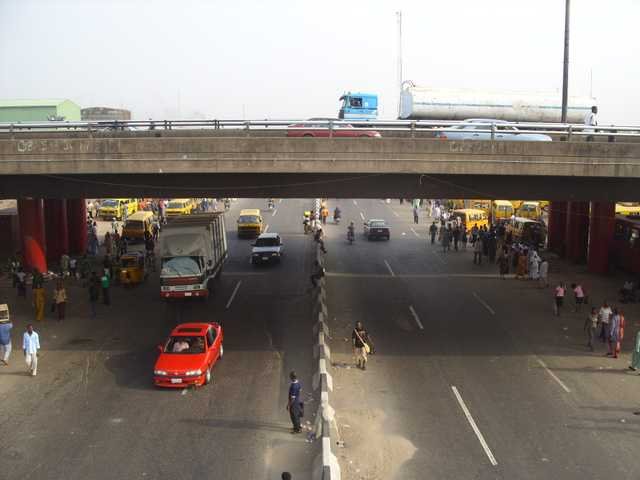 On Tuesday 2nd May, 2019, I was driving towards Isolo from Gbagada at about 8.10 pm.
The road was clear. As we approached the Oshodi Bridge, unknown to my driver who was driving on the fast lane, drove on top of a very sharp object, which has ostensibly been set on the road by Hoodlums-to be proven later. My driver pooled out to check what happened to the Tyre. We found out that it had cut.
The driver said we should change the Tyre with the extra one in the car boot. I objected but he said it would not take a long time and that the whole bridge is well lit even as new metal barricade had been installed on both sides of the express way.
We believed we were safe. He then started to change the tyre. In a few minutes he was done. But he was tightening the knots when the first young man to me! He said, "E FUN WA LOWO TIWA O", meaning – give us our own money. Knowing what he can do, I said he should not worry I will settle him.
He then said we are many o. it's either you give us N50000 or we rubbish you. I gave him the N3000 in my front pocket. He said this is not our money.
At this point others numbering 8 young boys between the ages of 17&25 years came from nowhere started ransacking the car while two of them showed me a gun and the other showed me a sharp knife for stabbing.
At this point, all the money I had on me was handed over to them. They also collected part of my driver's salary also at gun point. Other valuables, Ring, Wristwatch etc were collected.
They didn't collect my very small Tecno phone which I bought for only (N4000). This is to warn everyone using the Oshodi Bridge that the lighting and barricade does not make the place safe. The police patrol team on the bridge during the construction works should be returned there with their patrol vehicles please.
It's sad that throughout the operations, no Motorist stopped to our aid. Please never you stop on the bridge or any point close to where your vehicle had tyre problems because most likely some people who set up the trap would be around to descend on you mysteriously.
God forbid.
An Advise to all motorists:
Always drive far away from the spot to a safe place. The worst that could happen is for you to change the rim and tyre but you shall remain alive. This is survival driving.
This is a narration of someone who had a terrible experience on the Oshodi Bridge.