Photos : Mini, Peugeot 404, VW, Land Rover, Ford Zodiak, Vauxhall Viva – Cars That Ruled Lagos In 1970s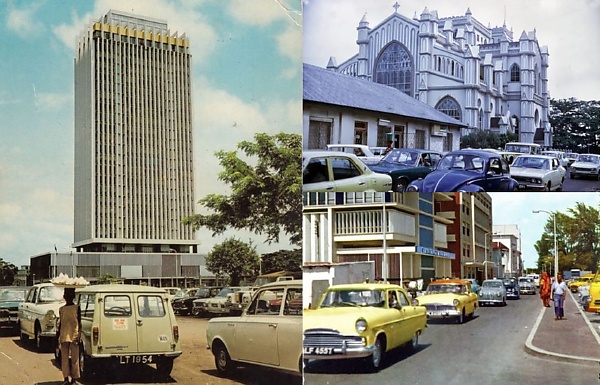 Photos : Some of the cars that ruled the Lagos streets from 1960s to the 80s – from the Austin Mini Countryman and Peugeot 404, to the Land Rover 109 and Vauxhall Viva.
Pictured shared (top) shows an Austin Mini countryman, Peugeot 404, Land Rover 109 and a Vauxhall Viva Ha parked outside the Independence Building on Onikan area of Lagos Island in the 1960s.
In other pictures shared, a Volkswagen Beetle, Peugeot 504 Saloon car and a Ford Zodiak MKII sedan (front and finished in yellow) can be seen driving through the streets of Marina, in Lagos Island in the 1970s.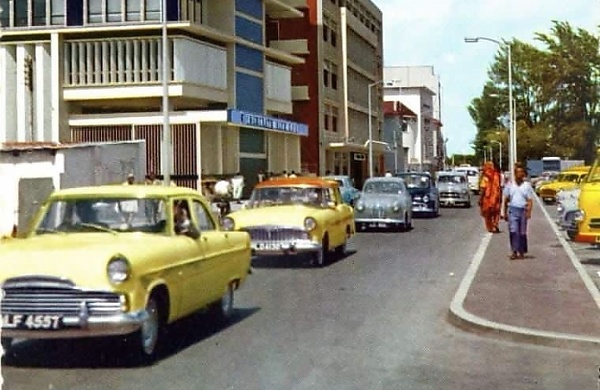 The Vauxhall Viva, a small family car produced in a three versions – HA, HB and HC series – was produced between 1963 and 1979.
Peugeot 404, styled by Pininfarina, was produced from 1960 to 1975. Originally offered as a saloon, estate and pickup, a truck body style variant was marketed until 1988.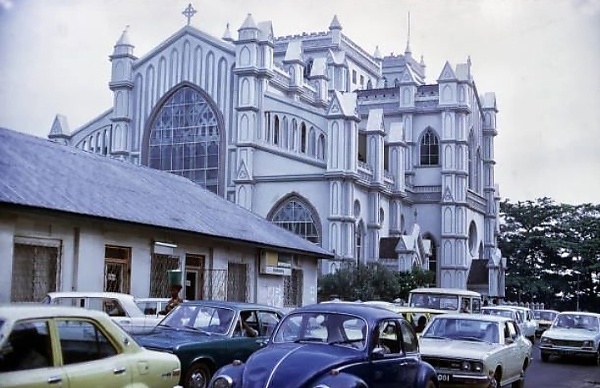 Land Rover 109, produced from 1948 until 1985, was a basic, hard wearing vehicle that was aimed at the post world war II farming and working communities.
The Mini, a very small, two-door, four-seat car, was produced by the British Motor Corporation (BMC) and its successors, from 1959 through 2000.
These vehicles, including the original and the now iconic Volkswagen Beetle "Ijapa", are some of the cars that ruled the Nigerian highways, especially Lagos, from 1960s to the early 80s.