Professor Wole Soyinka Enjoys Lagos-Ibadan Train Ride, Signs Autograph For A Kid (Video)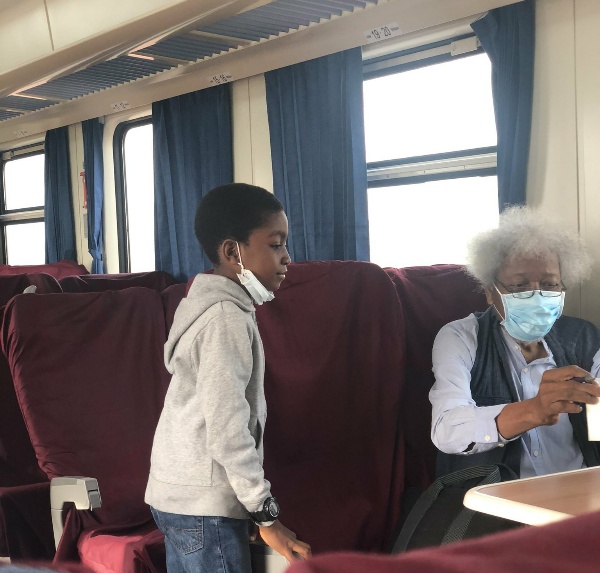 Nigerian playwright and Nobel Laureate, Professor Wole Soyinka, takes a train ride along the 156km Lagos-ibadan modern rail line.
A footage of the ride shows a young chap approach Professor Soyinka for an autograph.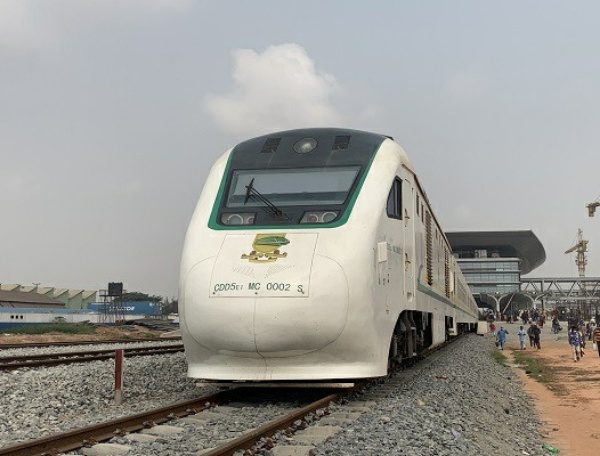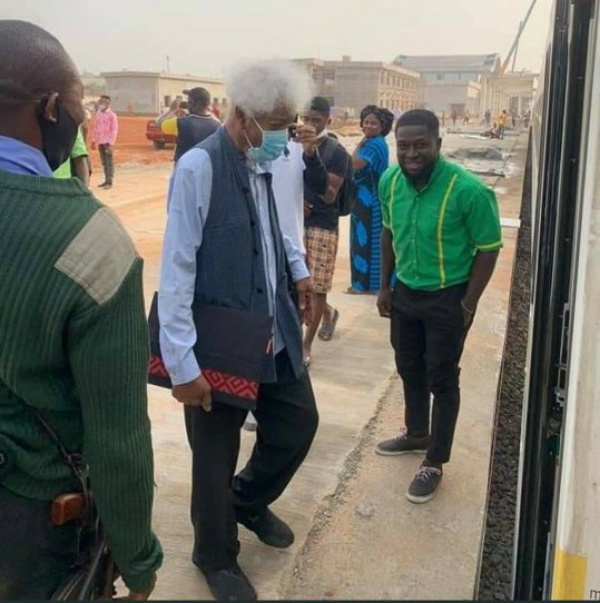 The Lagos Railway District Manager of the Nigerian Railway Corporation (NRC), Jerry Oche, has lauded Professor Wole Soyinka for boarding a train along the new Lagos-Ibadan rail line.
The Nigerian playwright and Nobel Laureate, who was awarded the 1986 Nobel Prize in Literature, was one of several passengers that used the service on Tuesday, 29th, 2020.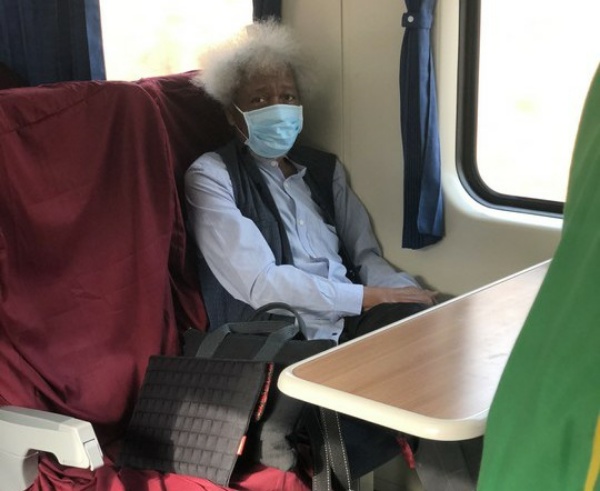 Describing his presence on the train as 'a welcome development', the NRC boss revealed that the Lagos-Ibadan train now enjoys more patronage since it commenced commercial operations on December 7, 2020. According to reports, the first trip had just only one passenger on board.
"Professor Wole Soyinka is a national figure. A lot of us have respect for him. It was a welcome development to have him on the train."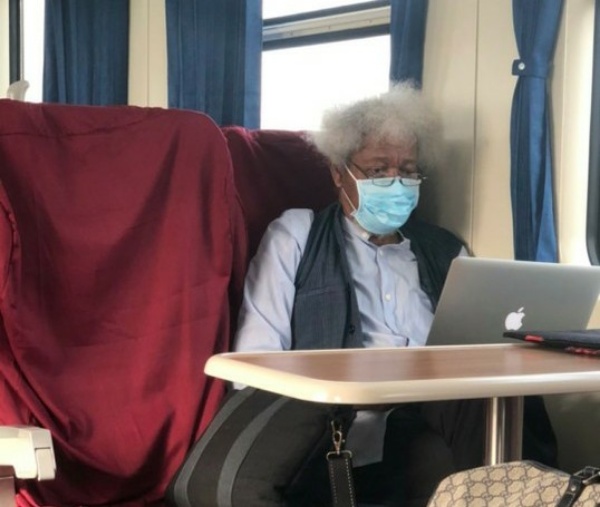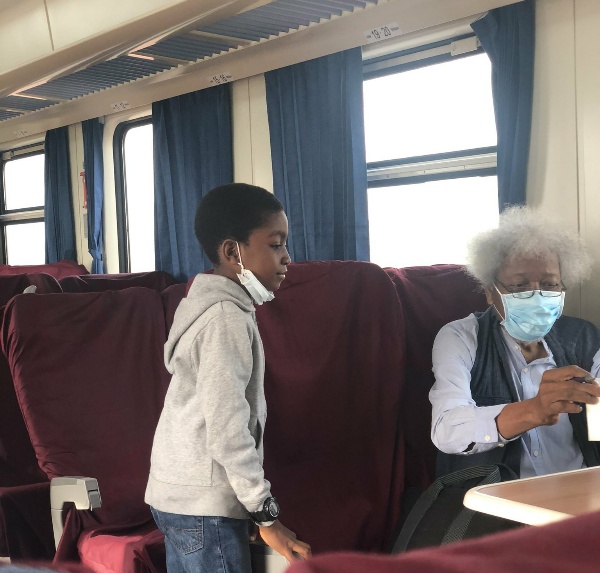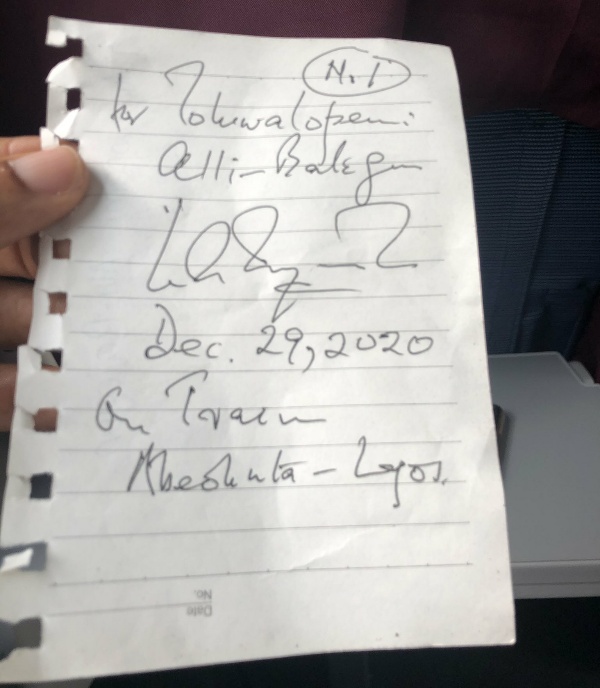 Video
Professor Wole Soyinka's train ride was captured on camera. In a short clip shared by twitter user, Alli-Balogun H. Lekan, a young boy, who happened to be his child, was seen asking for an autograph.
Alli-Balogun captioned it with :
"My Son braves the odds. He approached Prof. Soyinka for an autograph. Baba obliged him.
Children get away with a lot."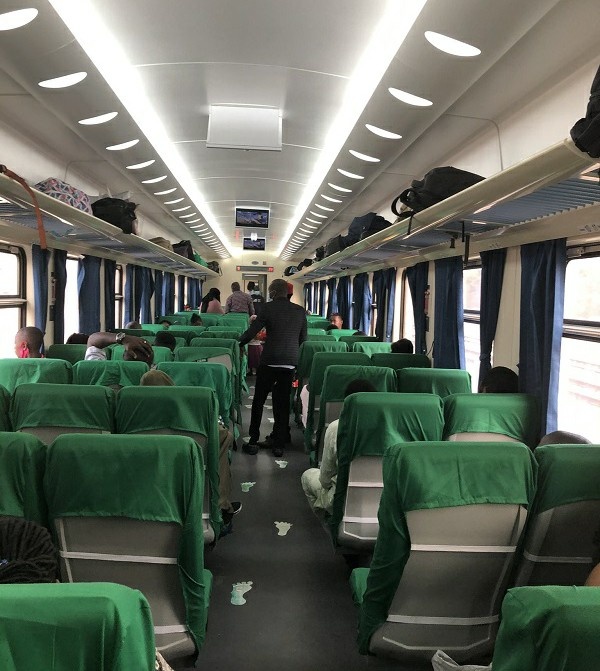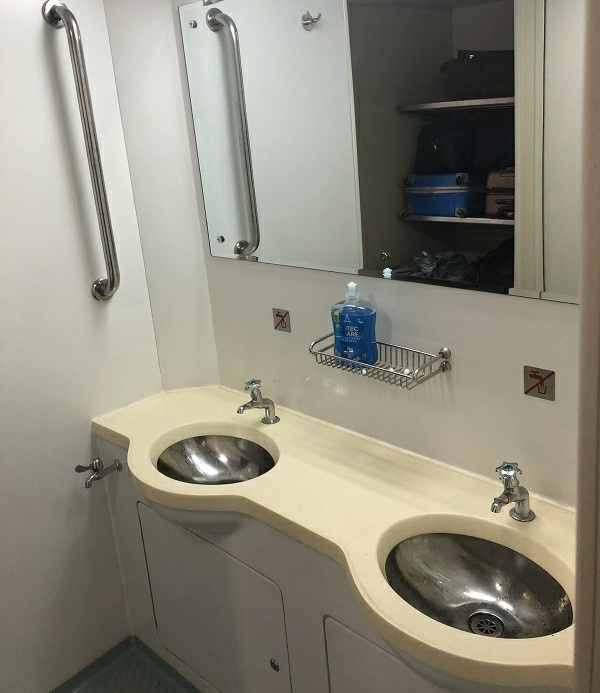 Want to take a train ride?
The new service is currently operating on a limited schedule with just two trains a day. It will expand to 16 daily departures a day once construction on stations is completed.
The Economy Class ticket currently sells for N2,500; while the Business Class and First Class ticket are sold for N5,000 and N6,000 respectively.