Ram Recalls Over 1m Pickup Trucks For Defective Tailgates That Can Pop Open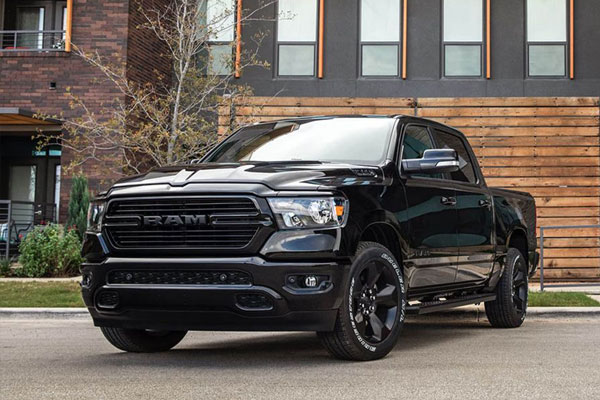 Ram is recalling a total of 1,234,657 pickup trucks in the United States (plus a few hundred thousand sold outside the U.S.) to address tailgates that could pop open while driving.
The potential problem affects model years 2019 through 2022, and it can occur on both light and heavy-duty pickups. An estimated 120,759 trucks in Canada, 26,613 in Mexico, and 27,404 in other markets are also affected. A report by NHTSA states that "misaligned tailgate strikers may cause a failure to properly latch the tailgate." Basically, the tailgate could suddenly open without warning whether or not the vehicle is in motion.
If this were to happen while the truck is driving, the contents in the cargo bed could come spilling out, putting other drivers at serious risk. Between June 2019 and November 2022, the automaker says it received 15 customer assistance records, 736 warranty claims, and 101 field reports potentially related to this issue, but isn't aware of any accidents or injuries potentially related to the issue. Stellantis, which owns the Ram brand, will reimburse any owners who paid to have this issue resolved in the past. No parts need to be replaced to fix the problem, just realigned.
The recall does not apply to the Ram Classic model, which is a previous-generation truck that is still in production, or Ram's equipped with the Multifunction Tailgate option, which is split in the middle and can either be opened down or to the side like a door.
For some Ram trims, this is the second recall in less than a month. In mid-November, nearly a quarter-million 2500 and 3500 HD trucks were recalled for potential fire risk.
Owner notification letters are expected to be mailed on January 27, 2023.