Rumour: Next Gen Toyota Tacoma To Come With Only 4-Cylinder Engines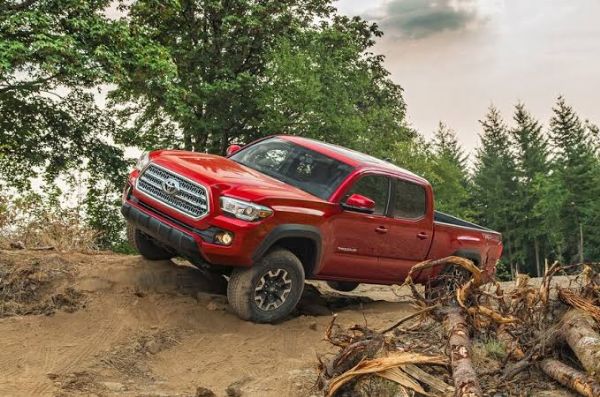 Toyota's aging pickup the Tacoma is finally getting a replacement to the excitement of plenty but new information about its powertrain has surfaced and it may be a letdown to many.
For starters, the famous 2GR engine (3.5-litre V6) that outputs 278 hp and 265 lb-ft of torque will be dropped for a pair of 4-cylinder powerplants which includes a 2.4-liter turbo and a 2.4-liter turbo hybrid. These engines are not technically new as it powers the latest Highlander (which has also dropped the V6 for the 2023 model year) and the current generation Lexus RX350.
The positive about these configurations is that they are tunable as the Highlander outputs 265 hp and 309 ib-ft while the RX350 outputs 275 hp and 317 lb-ft of torque. In all previous applications, the 2.4-liter engine comes paired with an eight-speed automatic transmission.
If the next-gen Tacoma matches the RX on power, it would still fail to match the max output of the Chevrolet Colorado and GMC Canyon. That's where the hybrid comes in.
Like the larger Tundra, the Tacoma will position its hybrid powertrain as a performance option rather than a play for fuel economy. The Hybrid Max powertrain pairs the 2.4-liter turbocharged engine with a hybrid system to deliver more power and performance. It delivers 340 hp and 400 lb-ft of torque in the Toyota Crown, while the Lexus RX 500 F-Sport Performance gets 366 hp and 406 lb-ft. Both come mated to a six-speed automatic. Either of these outputs would beat GM on horsepower, but not on torque.
Toyota has done a remarkable job keeping the next-generation Tacoma a secret. We have yet to decipher the design, although it should heavily borrow styling cues from the larger Tundra that Toyota recently redesigned. The two trucks will share a platform, Toyota's TNGA-F architecture.