Stunning Photos Of Regina Daniels Posing With An Exotic Ferrari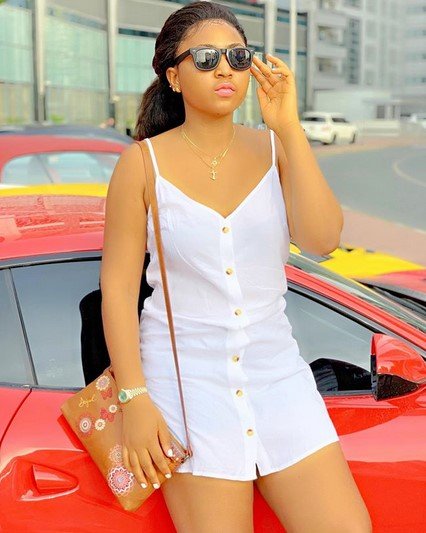 Young actress Regina Daniels is undoubtedly one of the most talked about celebrity in Nigeria at the moment. Her chapter was opened after she got two Mercedes Benz cars – ML350 SUV and C300 4Matic – for herself coupled with the mansion she gifted her mum.
Adding to that, she's been seen posing with and driving exotic cars such as Rolls Royce Wraith and convertible Ferrari. Yet again, she's has been seen flying on Private jet which people claim it belongs to his alleged husband.
Even though the gossip has flying around, the young actress debunked it. The gossip and the allegation of marrying someone who's old enough to father her didn't stop her from living her 'best life'.
This time around, she was stunningly posing with a Ferrari; not convertible this time around.