Reinventing The Wheel: Pioneering Car Tyres That Can Park Anywhere And How It Works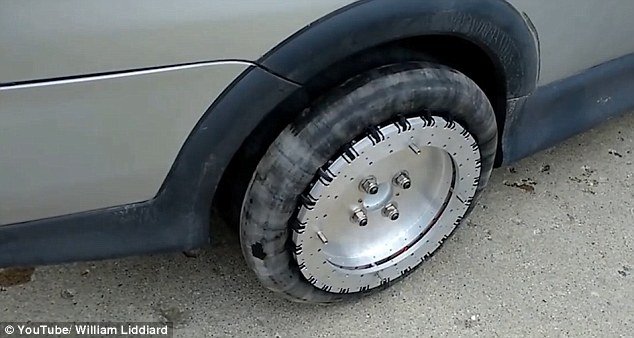 Watch incredible set of tyres in action as vehicle moves in ALL directions and even rotates on the spot
Inventor Matthiew Liddiard,a transport truck driver from Canada created the wheels after spotting a need.They enable any vehicle to effortlessly glide from side to side.
The all-weather tyres simply bolt on to car and require no modification.
He claims he has been working on this project for eight long years.
The wheels is a game-changing set of car wheels which can rotate full-circle on the spot.
The tyres means the car appears to almost glide across the road.They roll perpendicular to the vehicle's body instead of parallel.
See Related Post: How To Obtain / Renew Your Driver's License
The creation, named Liddiard wheels,are powered by 24,000 pounds of torque applied directly to the wheels which gives them incredible precision.
Speed can also be adjusted be changing up the gearing ratios and with a speed controller.
Liddiard hopes to soon sell the invention to a large company like Goodyear or Honda.
Do you think the invention will make parking a whole lot easier for you?
http://www.express.co.uk/news/world/684841/Pioneering-wheels-cars-park-invention