Rolls Royce Cullinan SUV Pushed To The Limit At The Goodwood Festival Of Speed (Watch)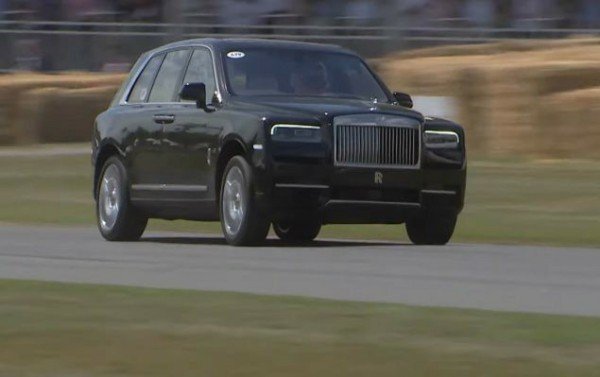 Rolls-Royce Cullinan pushed beyond its limits…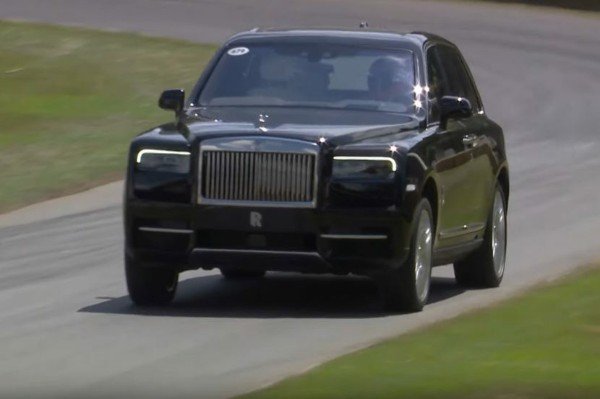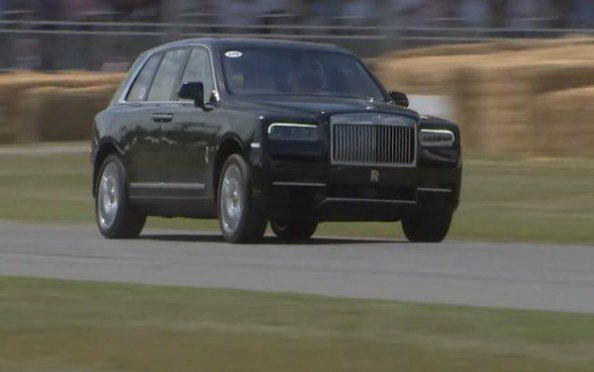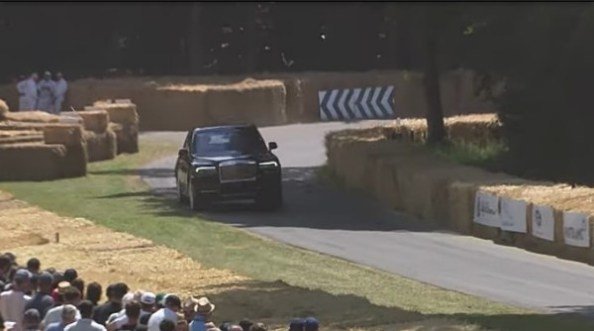 Rolls-Royce Cullinan appeared at this year's Goodwood Festival of Speed. The 562 horsepower all-wheel drive SUV, whose 6.75-liter twin-turbo V12 engine allows a zero to 62 mph in just 5.2 seconds, was pushed hard, going flat out at every straight and attacking every corner at the Goodwood hill.
At one point in the short clip, the 5,864 pounds high-riding SUV was even seen raising one wheel up in the air.
Have You Ever Seen Anything Like This?