Governor Sanwo-Olu Inspects Lagos-Badagry Expressway & Pen Cinema Flyover, Agege (Photos)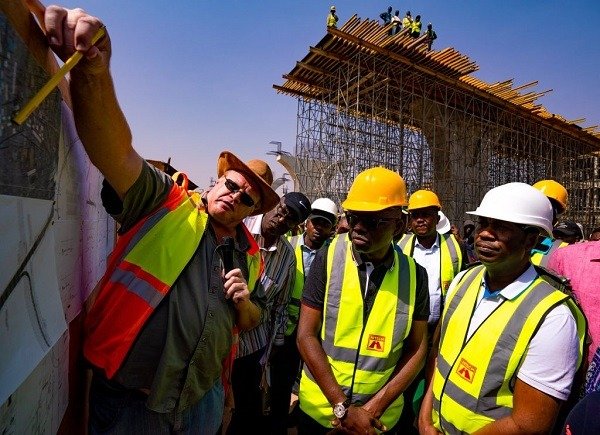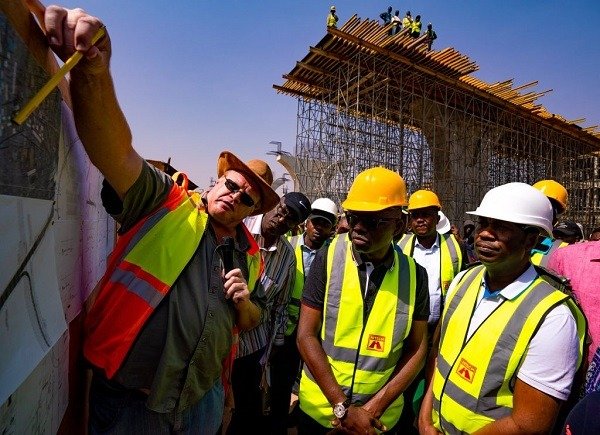 Governor Babajide Sanwo-Olu alongside some other executives, carried out inspections on the Lagos-Badagry Expressway and Pen Cinema Flyover, Agege.
One major index of social change and development today, especially in Africa, is infrastructure development as particularly epitomized by the construction of roads and bridges. No nation can boast of having achieved development if a large percentage of her roads are impassable. It is, therefore, in an effort to ensure even and accelerated development in all parts of Lagos State, that the Babajide Sanwo-Olu administration places high premium on infrastructure development.
The Lagos-Badagry Expressway is one of the gateways of Nigeria that connects Seme, Republic of Benin and other neighbouring countries. It was conceptualized by the Lagos State Government in 1974 and constructed by the Federal Government in 1977 to inter-connect all countries of the West African sub-region as agreed upon by the Economic Community of West African States (ECOWAS).
Lagos State Governor, Mr. Babajide Sanwo-Olu; his Deputy, Dr. Obafemi Hamzat; Special Adviser to the Governor on Works and Infrastructure, Engr. Aramide Adeyoye; Special Adviser for Transportation, Mr. Oluwatoyin Fayinka and Commissioner for Economic Planning and Budget, Mr. Sam Egube were all present for this inspection of the Agboju to Trade Fair Segment of the Lagos-Badagry Expressway.
This ongoing work on the Lagos-Badagry Expressway is one of the numerous projects being executed by Governor Babajide Sanwo-Olu.
See more photos below;