See How Ambode Is Fixing The Roads In Lagos (PHOTOS)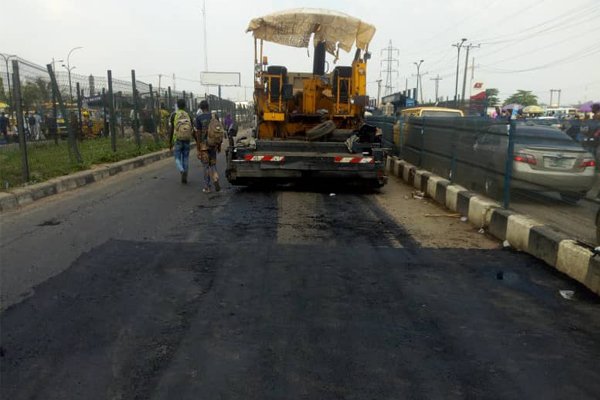 "Better late than never", so goes the popular saying.
Admittedly, one thing that the Governor Ambode-led government of Lagos state has been criticized for is the neglect of roads in most parts of the state.
The administration has received  not a few criticisms for the sordid conditions  of the roads in the city. Roads in Lagos are characterized by all sizes of potholes  – sometimes craters-size potholes. It has made driving experience in Lagos so unpleasant.
Thankfully, it appears the Government – despite the fact that his days are numbered as the state administrator  – has decided to go on  campaign to restore the roads to a state of relative dignity.
Across the state, rehabilitation works on roads are ongoing.
See pictures of the road repair activities as shared online by the Lagos State Government Monitoring team.