See The Car Driving On Three Wheels That Was Spotted In Lagos (PHOTOS)
This photo of a Volkswagen Jetta driving on three wheels was captured on the Lagos-Abeokuta road in Lagos.
According to a Facebook user, Charles Monwuba, who captured and posted the photo, for a car that has one of its tyres missing, the car was driving quite fast.
According to some reactions to the post,  cars driving on three wheels are not an uncommon sight at the Lagos-Sango-Owode-Idiroko-Paapa-Ilaro roads. These are routes commonly plied by smugglers.
Is this not the height of lawlessness on our roads?
See reactions to the photos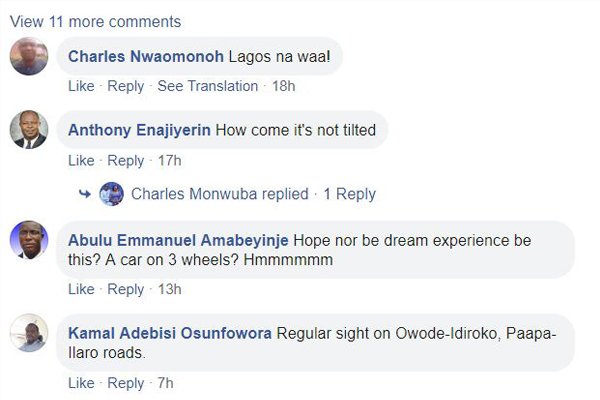 Photo Credit: Charles Monwuba