See The Container That Fell On A Danfo At Ketu (PHOTOS)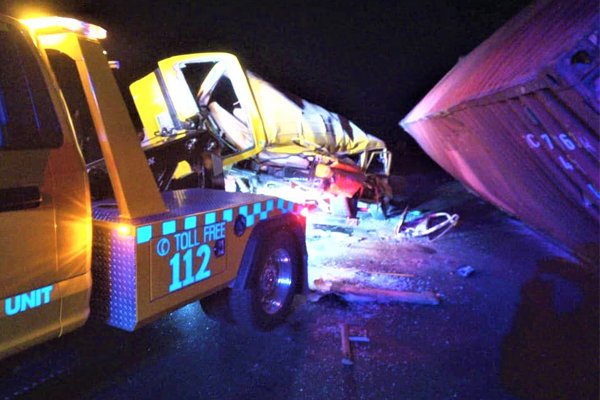 It was a near-fatal accident.
It occurred at the  Ketu bridge, inward Ikorodu.
A container fell off an articulated vehicle and landed on a commercial bus popular referred to as Danfo. The Danfo was filled with passengers.
Thankfully, all the passengers in the crushed Danfo were rescued.  It took the spirited intervention of officials of LASEMA to rescue a trapped passenger in the danfo.
Officials of the RRS were on ground to manage the traffic build up.