A Truck Carrying Crates Of Beer Falls In Akwa Ibom, Residents Get Free Beer (PHOTOS)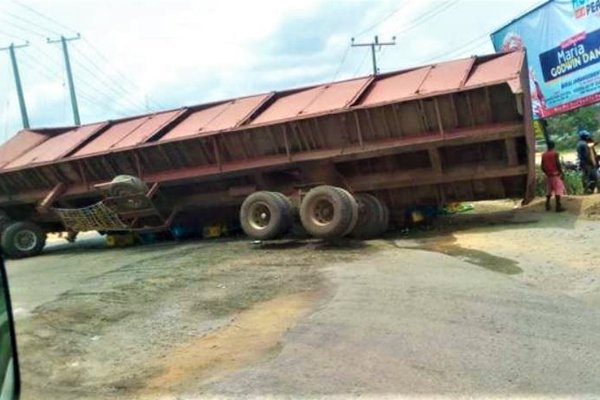 A truck carrying crates of beer fell on a road right before Abak bridge in Akwa Ibom.
The incident reportedly occurred yesterday, Thursday, March 28th.
Passerbys and sympathizers later availed themselves of the bottles of beer that fell from the truck.
It soon became a drinking fiesta for passerbys.
The accident caused traffic build up on the road.
The truck and later recovered.