Evolution Of Toyota Tacoma From 1995 To Date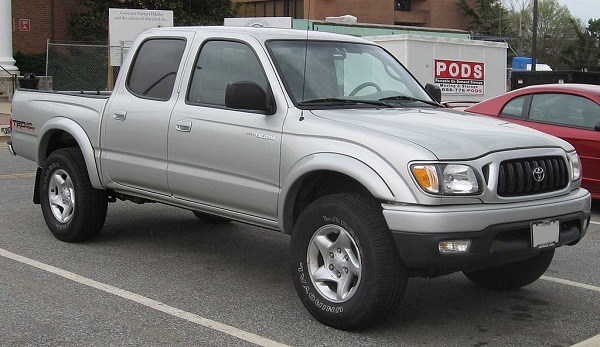 The Toyota Tacoma is one of Toyota's best selling truck that has been in production since 1995. We will see where it all began and how it is going so far. The Tacoma has ran over three generations and over these years, it switched from being a compact pickup to mid-size pickup.
Let's see how the Tacoma has changed over its twenty seven years of existence.
First Generation (1995-2004)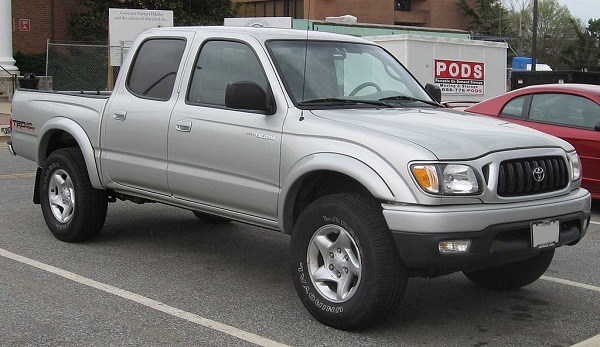 This is the very set of Toyota Tacoma ever made. The Tacoma made it to the United States as a replacement for the already existing Toyota Hilux, which was marketed in USA as 'Toyota Pickup'.
When this Tacoma was being engineered, Toyota guys had some goals they wanted to achieve with this truck. They wanted a truck that has good ride quality, better handling, great comfort and top notch safety. They wanted all these over ruggedness and payload capacity.
These design was intended to meet the USA and Canada market where trucks are used as personal cars for sheer driving pleasure and less exclusively for commercial, agricultural, and off-road use.
For the first generation, three engines were available for the Tacoma
Theses were the engines:
2.4-liter 4-cylinder 2RZ-FE engine  (142 hp)
2.7-liter 4-cylinder engine 3RZ-FE   (150 hp)
3.4-liter V6 engine 5VZ-FE (190 hp)
Second Generation (2005-2015)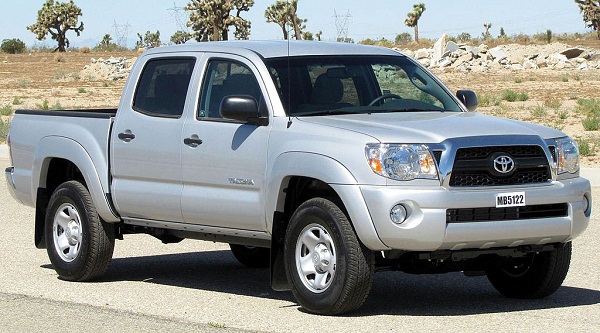 The development of the second generation Toyota Tacoma started in 2000 and most of this development work were carried out in Japan. This generation was unveiled on 4th of February 2004, at the Chicago Auto Show.The bigger and more powerful Tacoma was unveiled which marked the switch from being a compact pickup to being a mid-size pickup.
The second generation Tacoma was made available in eight different configurations. This can be broken down to eighteen different configurations, that included three cab configurations, four transmissions, two engines, and two bed lengths.
The two different engine are:
4-liter 1GR-FE V6 engine (236 hp)
2.7-liter 2TR-FE 4-cylinder (159 hp)
A minor facelift came for 2009, including a slightly revised grille on some models, new LED tail-lamps, and on the X-Runner, TRD off-road and TRD Sport models includes a smoked headlamp trim.
In 2012, the Tacoma got a restyled front bumper, grille, bonnet, headlight, new interior and some other features.
The 2013 model came with a touchscreen audio system
Third Generation (2015-present)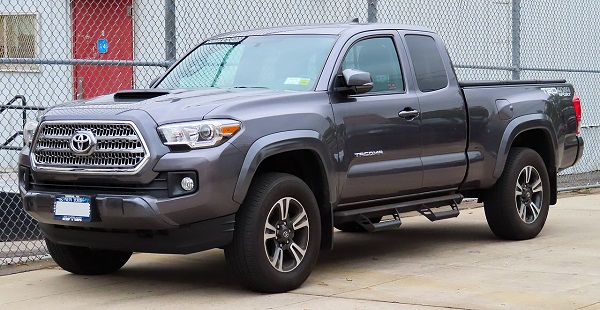 This is the current generation of the Toyota Tacoma. It has gone from what use to be a simple truck to a bulkier and sleeker truck that is pleasing to the eyes whose presence would always be felt.
This generation was officially unveiled on January 2015 at the Detroit Auto Show. This Tacoma obviously got new exterior styling that got cues from the 2014 Toyota 4Runner and Toyota Tundra Pickup.
The engines for this generation so far are:
2.7 liter I4 engine (161 hp)
3.5 liter V6 engine (278 hp)
It is also available in this six trims:
base SR
mid-level SR5
TRD Off-Road
TRD Sport
Limited
range-topping TRD Pro
We will wait to see what the future holds for the Toyota Tacoma.