See The Evolution Of Honda Pilot SUV From 2003 Till Date
Honda Pilot is the largest SUV produced by Honda. The production of the kicked off in 2002 for the 2003 model year. Before the introduction of the pilot, Honda just had the CRV and the Honda Passport.
In this write-up, you'll see how the Honda Pilot has changed over its nineteen years of existence.
First Generation (2003 – 2009)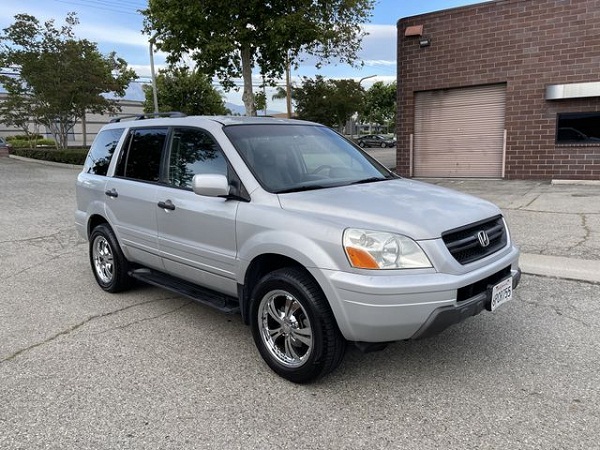 We still have so many of the Honda Pilots in this generation plying our roads regularly. This first generation Honda pilot is equipped with a 3.5-liter V6 engine and standard 4-wheel-drive.
For the 2005 and 2006 model, Honda changed things a bit. The engine was upgraded to produce more 15-horsepower and then the gear was modified to provide smoother transition between gears.
Starting from 2006 model year, the Pilot got more updates which includes the engine being either J35Z1 with front-wheel-drive or J35A9 with 4-wheel-drive. Yet again, the engine power was reduced to 244-horsepower. All Pilots from this generation feature a 5-speed automatic transmission.
Honda revised the Pilot for the 2006 model year. Changes to the exterior included a new fascia with a different grille insert and halogen projector headlights, and taillights with clear lenses.
Second Generation (2010 – 2015)
The second generation Honda Pilot came out larger than the previous generation. Unlike the previous generation, the second generation Pilot had five trims; LX, EX, EX-L, Touring and SE (2015 only). All the pilots in this generation used a new J35Z4 3.5-liter V6 i-VTEC engine producing 250 horsepower.
Features included new power tailgate, and the gear shift was relocated from the steering column to the center console between the front seats.
The 2012 model year introduced a redesigned front fascia, new alloy wheels, and updates to the interior along with changes to the bumper.
In 2015, the SE special edition was added which had a power moon-roof and rear seat entertainment system.
Third Generation (2016 – Date)
The third and the present generation of the Honda Pilot debuted in 2015. The exterior look became sleekier than the boxy exterior in the previous generation. This generation also came with LED tail lights and daytime running lights (DRL) on the EX trim.
Read our post on "The All New 2019 Honda Pilot Is Finally Here" to find out how the Honda Pilot has improved in its latest model.