See The SUV That Tumbled At Akonwonjo Roundabout In Lagos (PHOTOS)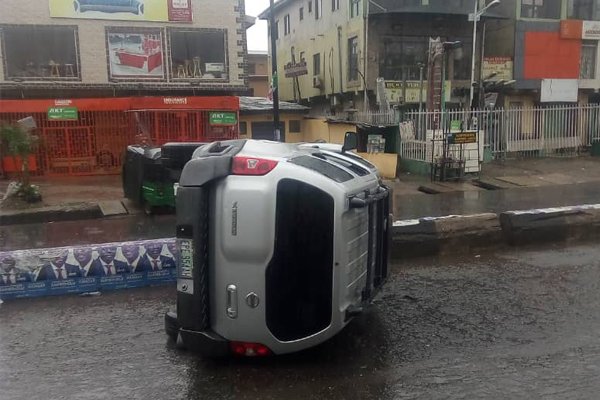 Yesterday, Sunday, a Nissan SUV tumbled on the Akonwojo roundabout inward Shahas.
The upturned SUV caused a build up of vehicular traffic behind it,
Officials of LASTMA made a timely visit to the scene in order to control traffic.
LASEMA Response Unit  (LRU) were contacted and they recovered the upturned traffic obstructing SUV.
See photos below.