See What A Wizkid Fan Did On The Windscreen Of His Keke NAPEP (PHOTOS)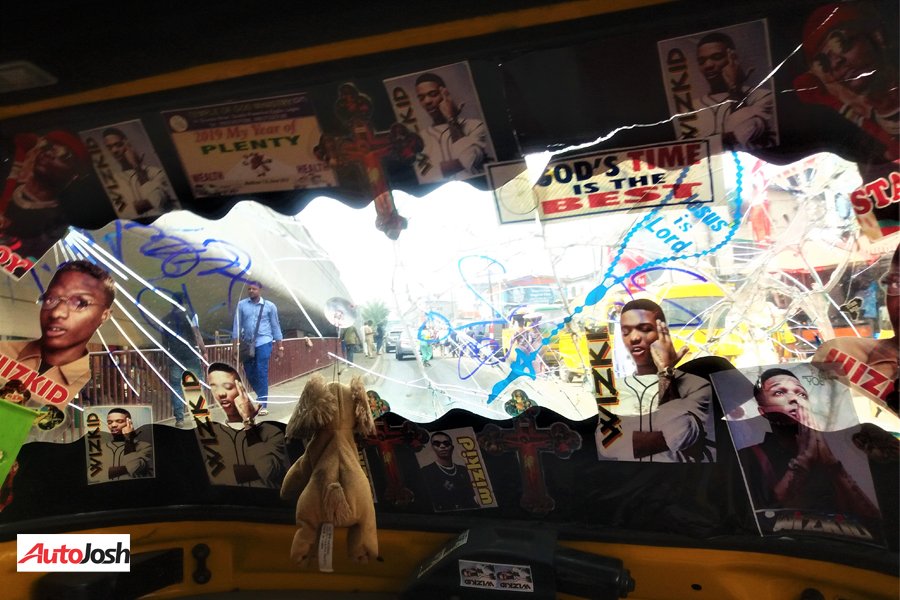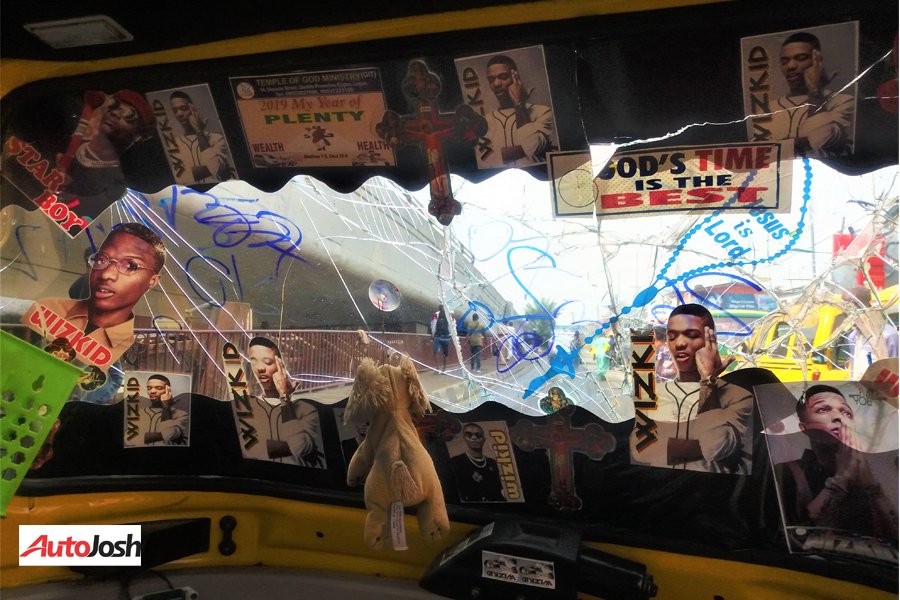 Popular actor, Richard Mofe Damijo, better known as RMD, once said during an interview, that he does not consider himself a superstar until he starts seeing his pictures posted all over commercial vehicles.
Well, many would consider his statement as a veiled attempt to be humble about his status.
While superstar status might not be exactly determined by how much of your pictures adorn commercial vehicles or any other medium, however, it could suggest a fanatical following.
For instance, in the photos here is the windscreen of a  Keke NAPEP. The windscreen is almost covered with images of star musical artiste, Ayo Balogun, famously known by the stage-name Wizkid.
The spread of his pictures on the windscreen is to the extent that it is almost hindering the visibility of the rider.
Isn't this sort of fanatism a bit to the extreme?
Besides the stickers, there are other items such as ink marks, baskets, insignias, emblems, etc on the windscreen.
All these together on the windscreen can pose grave consequences to the rider and his passengers.
Shouldn't such practice be discouraged amongst commercial vehicle operators?