The 8 Most Expensive Cars In The World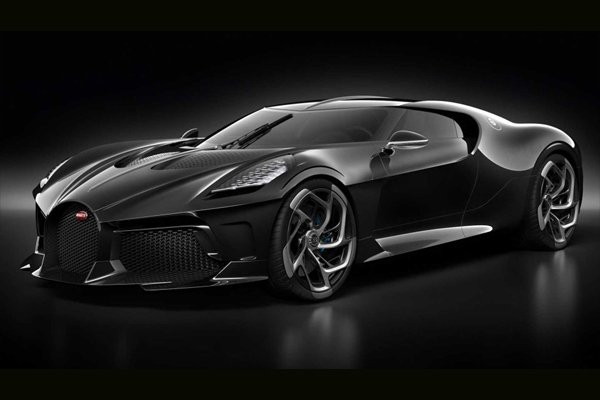 Some of these cars are worth more than the GDP of some countries.
They are not just cars, they are luxury amenities.
They are the priciest cars in the world.
And yes, they were/are acquired by humans like you and I.
Autojosh presents the eight (8) most expensive cars ever made.
Price: N1.04billion ($2.9million).
Features: 1500Hp, 8.0 Liter turbo-charged W-16, 16 Cylinder Engine, 268mph speed.
The Bugatti Chiron is the successor to the Veyron supercars. Its design combines both automotive and aerospace engineering.
Chirons – which are handmade – are faster than the Veyron. Their 1,500 engines are also more powerful than those of the Veyron Super Sport (the fastest Veyron model).
While its top speed has been limited to 261 mph on the road, its actual top speed is yet to be tested.
Celebrities that own a Bugatti Chiron includes soccer star Cristiano Ronaldo.
18
Cost: N1.4billion ($4million)
Features: 650Hp, 4.5 liter F136F V-8 engine, Top speed: 362 Km/h, 0 -100Km/h-3s.
The handmade 2-seater Ferrari Pininfarina Sergio has an all-carbon fiber frame. It comes with no roof, side windows and windshield.
The Sergio was built in honor of Sergio Pininfarina, the former chairman of the company, who passed away a year before it was debuted in 2013.
Only six (6) of these gorgeous Sergio were built.
Price: N1.3 Billion  ($3.6 million)
Features: 986Hp, a 3.8 liter twin-turbo V-8, weigh 132 pounds.
The P1 LM was not intended for mass production. It is an authorized attempt by the British firm, Lanzante, to create a street-legal version of the track-only McLauren P1 GTR.
This car was produced with a select elite group of buyers around the world in mind. It weighs 60 Kg less than the P1 GTR).
5. Lamborghini Veneno Roadster
Price:  N1.6 billion ($4.5 million)
Features: 740Hp, 0 – 60 Mph, full-all-wheel drive system,
This Lamborghini Veneno Roadster transmission can spin at 8,400 rpm to yield 740 horsepowers and 507 pound-feet of torque. This means that the car can do a 60 mph at 2.9 seconds.
The body structure of the Veneno Roadster got a lot of inspiration from LP700-4 Aventador and it is made of carbon fiber.
Only 9 Lamborghini Veneno Roadster were produced.
Price: N1.7 billion  ($4.8 million)
Features: Coated with real diamonds, a 4.8-liter, dual-supercharged V8, 1,004 horsepower and 797 pound-feet of torque.
This car comes with a one-of-its-kind dual carbon rear wing, iconell exhaust system, airbags, ABS powered carbon ceramic brakes, paddle-shift, infotainment system, chronometer instrument cluster, tires monitoring systems along with a hydraulic system.
Initially, three CCXR Trevitas were planned to be produced, however, because of the complexity to make the special diamond weave carbon-fibre, only 2 were ever made, making it one of the rarest vehicles manufactured by Koenigsegg.
Boxing star, Floyd Mayweather, owns one of them.
Price:  N2.8billion ($8million)
Features: 5.9Liter, Twin-Turbo V12, 700Hp, 351 Km/h, 0 -100Km/h -4s, acceleration time of 4.4 seconds.
The Maybach Exelero combines the elegance and first-class quality of a high-end limousine with the powerful suppleness of a sports coupe.
With an unladen weight of over 2.66 tons and the dimensions of a small transporter, it achieves a maximum speed of over 350 km/h.
Conceive an ultra-high performance tyre which not only copes with the aforementioned weight, the dimensions and the speed, but also makes the automobile safe, stable and
The entire car is hand built. Only 6 Maybach Exeleros were built. Hip-Hop mogul, Jay Z, is the proud owner of one of them.
Price: N4.6 billion ($13 million).
Features: 6.75-liter twin-turbo W-12 engine, 2560.075 kg, 453 Hp,
Well, before you think you can acquire one, just know that the car is off the market. It was made specifically for a deep-pocketed customer who approached the luxury automaker- Rolls Royce –  and asked it to build him a car like no other. Of course, the company obliged.
Despite its size, the Sweptail only comes with two seats. Where the third and fourth seats would have been is a large expanse of wood, inspired by private yachts, and a "hat shelf" complete with luggage rails.
It accelerates to 60 mph in just 5.6 seconds before maxing out at a top speed of 150 mph.
Only one Sweptail By Rolls Royce was made.
Price: N4.7 Billion (£9.5 million)
La Voiture Noire was built by Bugatti as a one-off sports car.
The car was crafted from carbon fibre.
It was unveiled at this year's Geneva Motor Show.
The car boasts a 16-cylinder engine that is housed inside a sculptural body. It has an extended front and the signature Bugatti C-line that separates the driver and passenger seats.
The La Voiture Noire – French for "the black car" – was sold to an anonymous enthusiast for a price of €11 million (£9.5 million) before tax, making it the most expensive new car of all time.