The Christmas Season Is Beginning To Reflect On Lagos Road Traffic (See PHOTOS)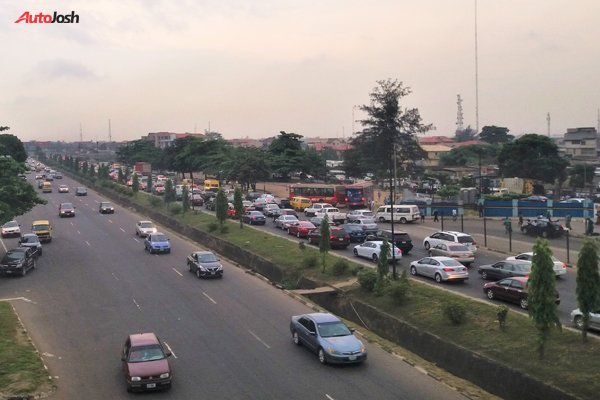 As the year winds to a close and the Christmas season approaches, one thing is certain on Nigerian roads –  the traffic will be heavy, slow and chaotic in days leading to the Christmas festival.
In Lagos state, a state notorious for vehicular  traffic gridlocks, commuters are often subjected to a traumatic long period than normal  in traffic. Commercial vehicle operators typically take advantage of the mad rush to hike public transport cost.
Already, signs of things to come in days ahead are already manifesting on popular roads in Lagos.
See photos below.