The Lagos Blue Line Light Rail Construction Is 95% Ready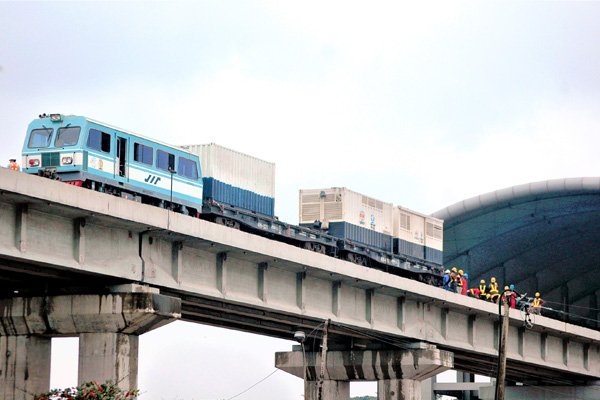 The ongoing Lagos state Blue Line light rail construction is 95% ready.
This is according to the Lagos State Commissioner for Transportation, Mr Ladi Lawanson.
Blue Line light rail spans Mile 2 on the mainland to Marina on the island.
The Commissioner for Transportation media this known at a press briefing to mark the three years in office of Gov. Akinwunmi Ambode.
According to the Commissioner, construction had been focused on National Theatre-Marina segment, which had attained 65 per cent completion.
"We have achieved 95 per cent completion of the blue line rail in Lagos State and currently we are focusing on National Theatre-Marina segment.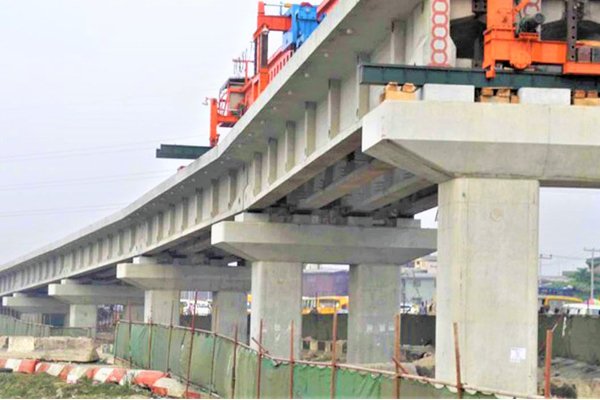 "Ongoing works include boring of piles, construction of pile caps, pre-inspection of pier positions to determine underground utilities as well as boring of piles across the Lagoon," Lawanson said.
All bailey beams have been completed at Marina while fabrication of steel cages and casing, painting of reinforcement with anti-rust, seawall strengthening and the removal of shipwrecks in the lagoon are on course, said the Commissioner.
Lawanson also said the state government had received the Right of Way approval from the Federal Government for the 37-km Agbado-Marina rail routes.
According to him, discussions were being held with Marina Express Train Services Ltd for its development. And the project development agreement of the company was being reviewed before the commencement of the project.