This 1994 McLaren F1 Just Sold For An Insane Record-Breaking ₦7.2 Billion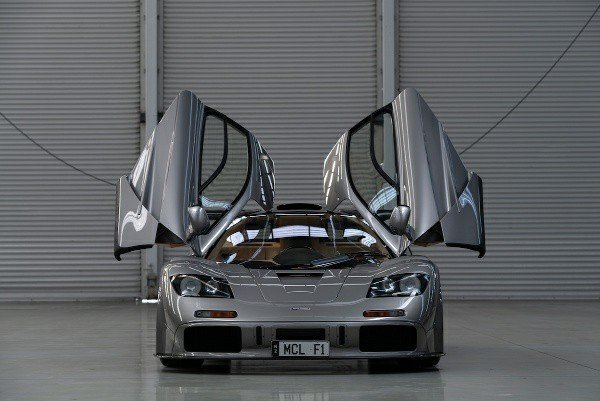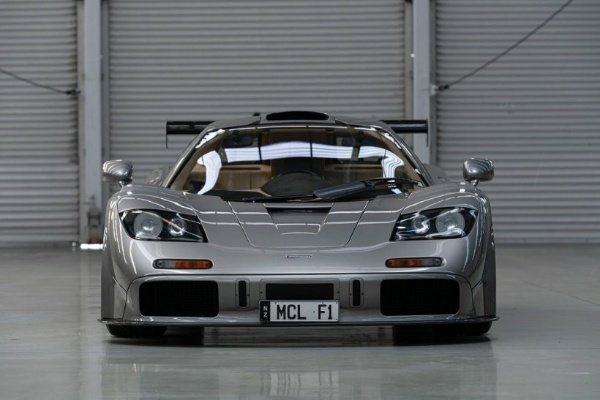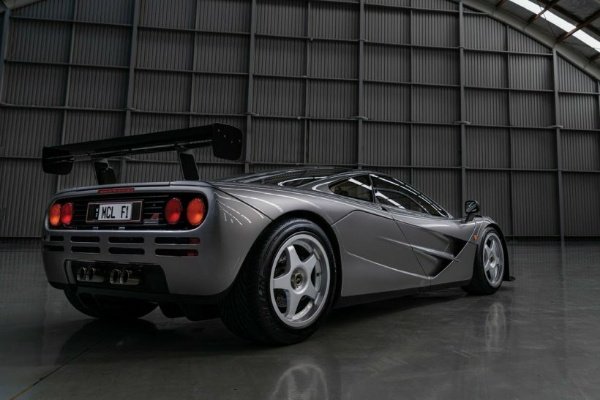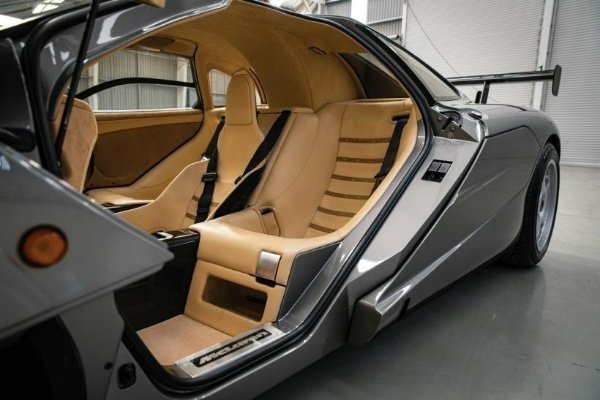 A 1994 McLaren F1 supercar, owned by an Auckland businessman and amateur racer, Andrew Bagnall, was auctioned off over the weekend at Monterey Car Week for a record-breaking $19.8m (₦7.2 billion)
The insane price, which was actually less than the dizzying $21-$23 million price that auction house RM Sotheby's estimated the car would go for, is still the highest that have been paid on any Mclaren car at auction.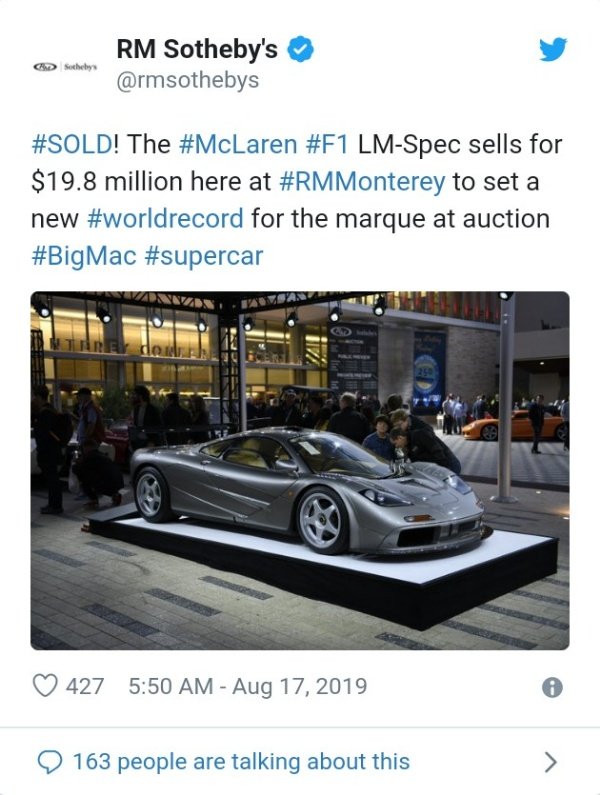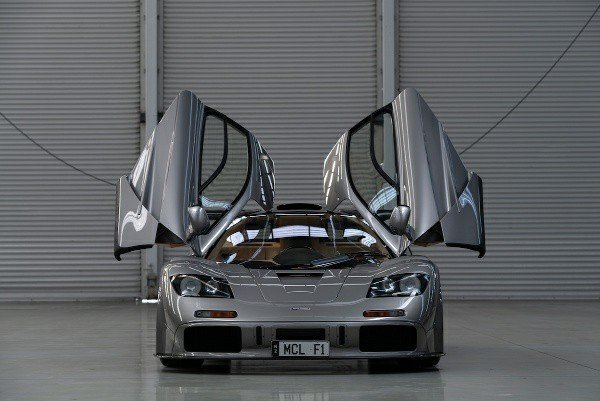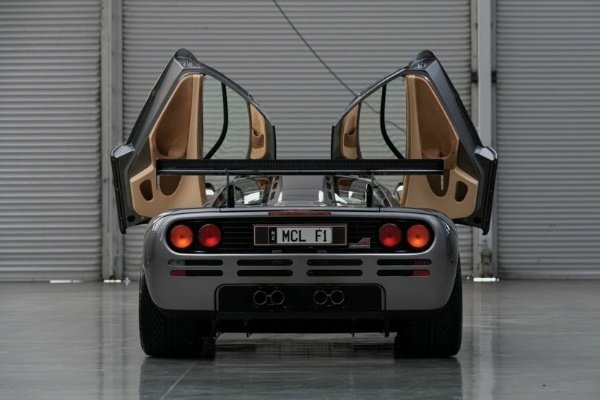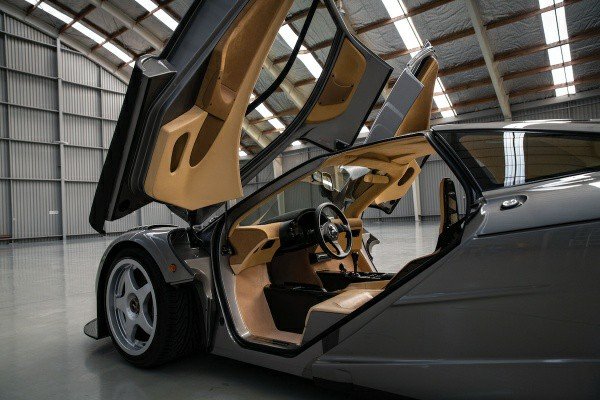 Four and half minutes was all it took to sell the car, one of just 106 McLaren F1s supercars ever built and one of just two in LM-Specification ( LM stands for "Le Mans), to unnamed American private collector.
The 2-door coupe, which features Dihedral doors, can seat three people. It still has about 13,352 miles on the odometer. Power comes from a BMW 6.1-liter V-12 engine, that gives an output of 618 hp and a top speed of nearly 400 kilometres an hour.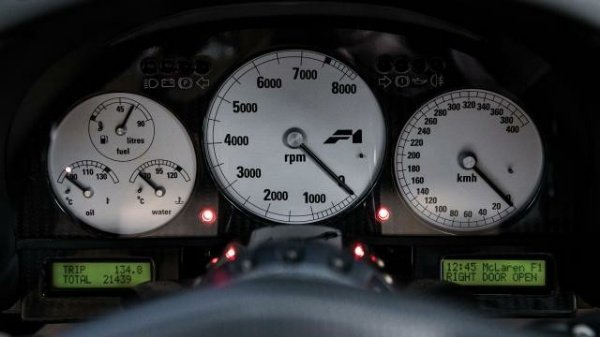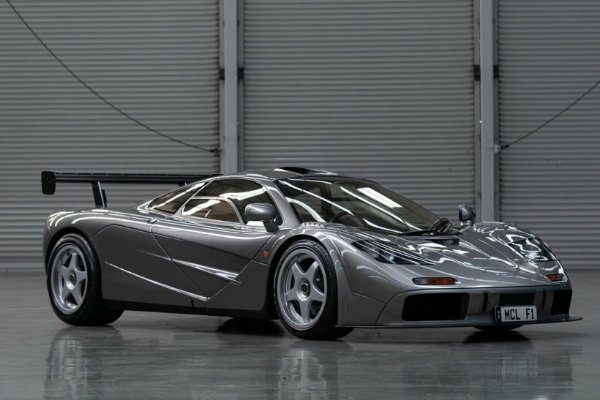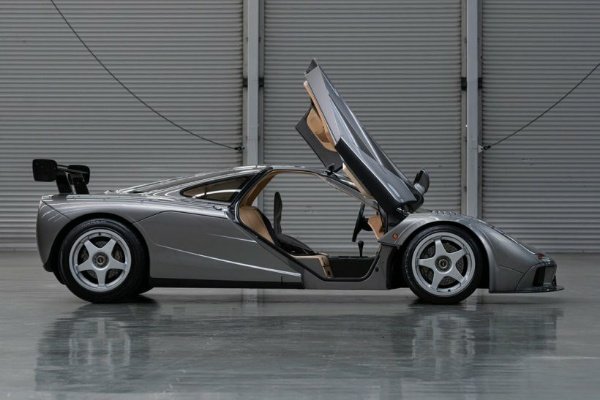 Elsewhere in auction news, we earlier told you that an original James Bond's 1965 Aston Martin DB5, fitted with bulletproof Shield and tyre slashers, was sold at an auction for ₦2.3 billion.
Also successfully auctioned last week is a 1965 Ford GT40 Roadster Prototype that sold for $7.65 million.