Watch: This Completely Worn-out Car, With Bent Chassis And No Doors, Will Start And Carry This Heavy-loads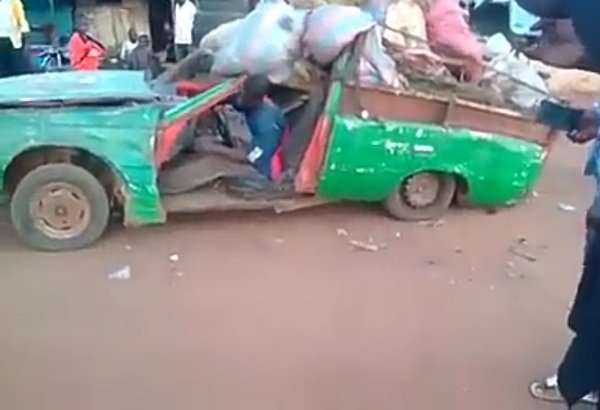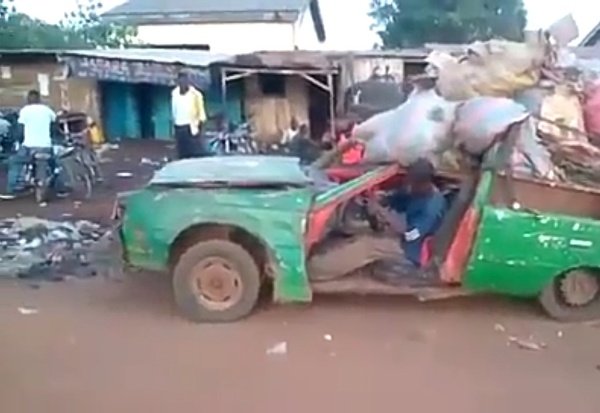 Just when you think you have seen it all, a driver starts and rolls away in this fully loaded and completely worn-out car that looks like a waste disposal vehicle or a scrap carrier.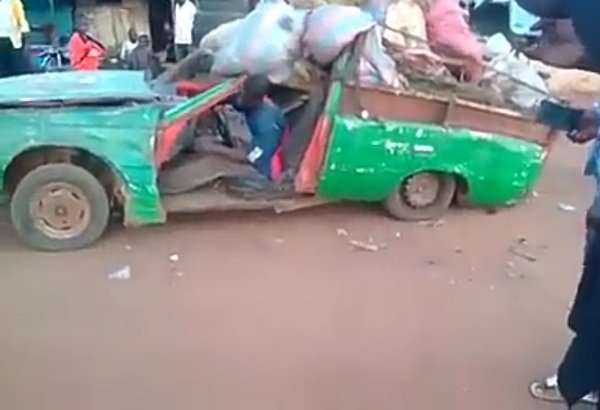 The scene best describes the idiom "Don't Judge A Book By Its Cover" as no one believes the car – which has no front windscreen, rear window, doors and has a bent chassis – would start, let alone move or carry the heavy loads.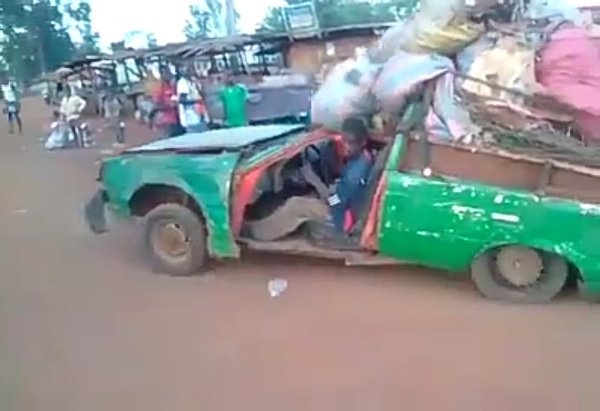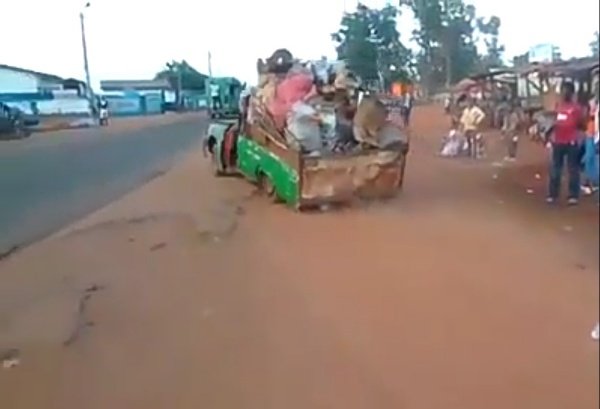 Apart from the worn-out body parts and the bent chassis, the engine powering this "non-roadworthy" car is still strong as ever.
Do you know the car-make or the country that allows this car on road because, the Nigerian Federal Road Safety Corps. (FRSC) will never allow this scrap to ply on either a minor or a major road?