This Fake Army Officer Allegedly Killed A Car Owner Who Gave Him A Ride (PHOTOS)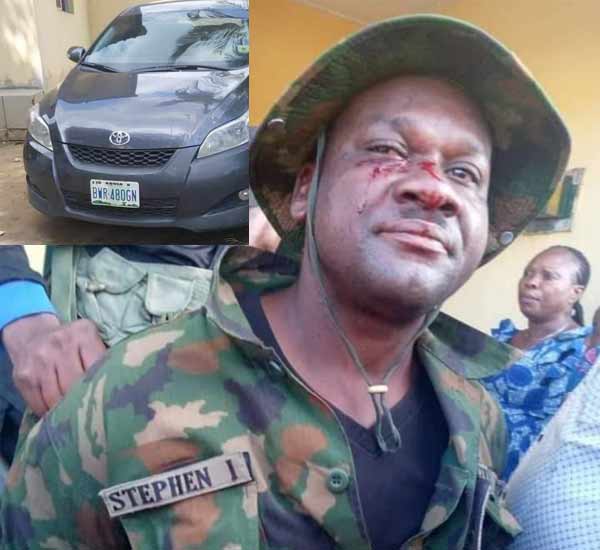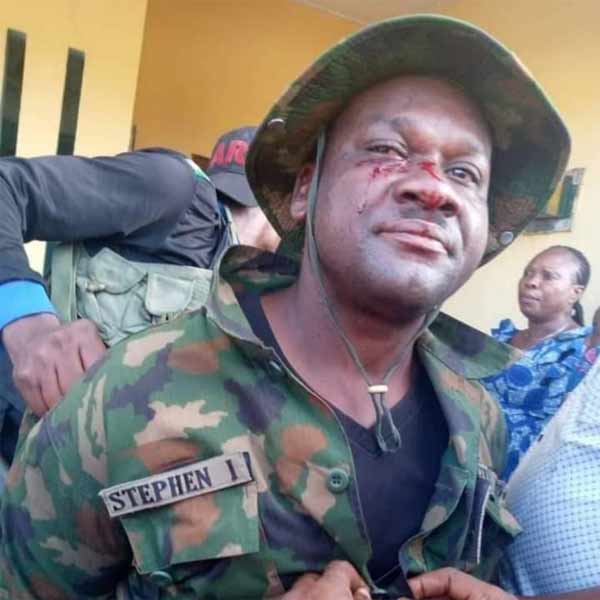 A man wearing military uniform has allegedly murdered a motorist who gave him a ride.
The incidence reportedly happened on Monday, 24th May 2021 along Ikot Abasi-Port Harcourt road.
According to reports, the unidentified car owner obliged the fake army man a ride at Eleme Junction in Port Harcourt, Rivers state. Their destination  was Ikot Abasi, Akwa Ibom State.
Ostensibly, the car owner thought the presence of a military officer with him in the car during the journey would offer some measure of security for him. How wrong he was.
Unknown to the car owner, the hitch hiker has other heinous intentions.
Ultimately, the fake army officer activated his plan of murdering the car owner and making away with the car during the trip.
Unknown to him, the car had a tracker.
It was by means of the tracker that he was traced to an hotel in Akwa Ibom where he was arrested.
See more photos below.