Why Customs Seized 2 Armoured Helicopters Imported By Rivers Government – Wike
Two armoured helicopters belonging to the Rivers State government is being used by the Nigerian Air Force (NAF). Rivers State governor, Nyesom Wike recently made this revelation.
The two armoured Bell helicopters were ordered by former Governor Rotimi Amaechi, when he was at the helms in Rivers State, an official has said.
The aircraft were seized by Nigerian Customs Service, NCS, and given to the Nigerian Air Force, NAF.
Ameachi's successor Nyesom Wike made this known while contradicting the claim of the NCS that the owner of the aircraft was not known.
Mr. Wike made the clarification in a statement released by his spokesman, Simeon Nwakaudu.
The governor said he officially wrote to President Muhammadu Buhari asking him to hand over the helicopters to the Air Force.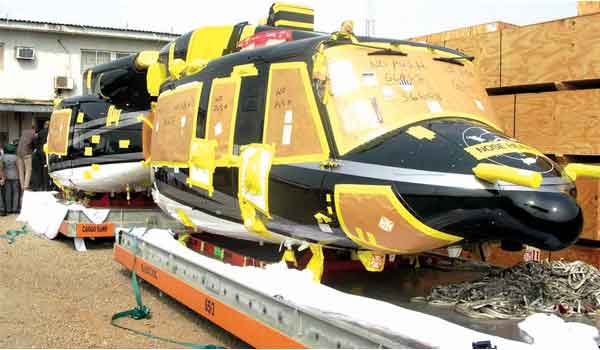 The governor said he took the step because of the high custom duties the helicopters attracted and the refusal of the Federal Government to grant waiver on the helicopters.
According to him: "These helicopters were imported by the immediate past administration; and when I assumed office, we wrote to the Federal Government that the helicopters were strictly for security use.
"I went to the Federal Government to give me waiver for us to clear the helicopters but they refused.
"Thereafter, I wrote to President Buhari to assure him that the helicopters are meant for security purpose and that it should be handed over to the Nigeria Air Force.
"We stated that we cannot pay the custom duties because the helicopters are not for commercial use; but to monitor the creeks and track criminals.