Toyota To Sell Catalytic Converter Shield For The New Prius And Other Models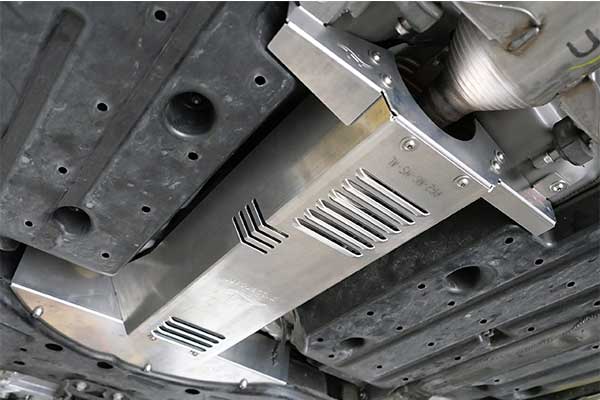 It's no secret that catalytic converter thefts are currently at insane levels. With some aftermarket assistance, Toyota is taking steps to try and quell would-be thieves with a special shield that effectively blocks access to the converter.
Made by a company called Cat Shield, the aluminum shield costs $140 plus installation and it's offered as part of Toyota's new Associated Accessories Products program, a line of 3rd-party products offered at Toyota dealers. The catalytic converter shield for the Prius costs $140, plus the cost of installation. Toyota dealers can fit the guard, though as installation requires no drilling, customers can install it themselves if they're so inclined. The catalytic converter shield also includes a tamper-proof screw kit to discourage would-be thieves from attempting to steal the valuable catalytic converter.
Cat Shield offers a number of other catalytic converter guards for popular Toyota models (plus the Honda Accord and Element) and the automaker confirmed to R&T that it's offering shields for the Tundra, Sequoia, Tacoma, 4Runner, Corolla, and RAV4, with more to come.
The Toyota Prius has become a major target for catalytic converter thieves as it features more precious metals than most other combustion-powered vehicles. The Toyota Tundra is also a popular target. Thieves can steal an unprotected catalytic converter in just a matter of seconds with the right tools and while the Cat Shield may not prevent all thefts, it will definitely deter thieves and make it much more difficult for them to cut a cat off.