Tricycle Rider Who Returned ₦15m To Passenger In Kano Gets ₦400k, Brand New Keke As Reward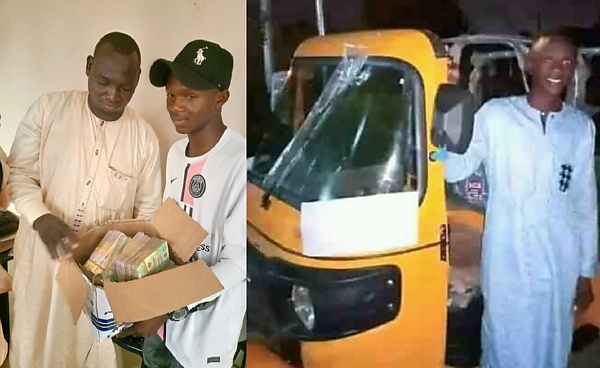 Tricycle rider, Auwalu Salisu, who returned ₦15m to passenger in Kano, gets ₦400k, brand new Keke as reward.
While he got the ₦400k as a token of from the passenger, an unnamed individual gifted him a new tricycle.
The latest donation by the unnamed individual costs between ₦1,200,000 and ₦1,700,000 depending on the make.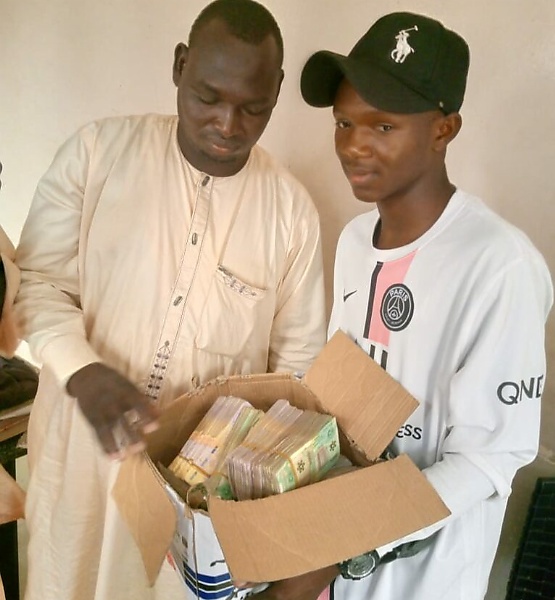 More donations are coming in for commercial tricycle rider, Auwalu Salisu, who recently returned Fifteen Million Naira (₦15 Million) that a passenger mistakenly forgot in his three-wheeler.
According to reports, Salisu returned the money at the weekend after hearing a message about the missing money on Arewa Radio in Kano.
Speaking to Arewa Radio in Kano, the good Samaritan said :
"I took the man from Badawa to Bata. I went back there after informing my parents. When I reached there, I didn't meet him and I kept searching.
"I went back home and gave the money to my mother who kept it inside her wardrobe. I was afraid because I was eager to hand over the money back to the owner. I had no intention to touch a penny. it's not mine, as such prohibited for me."
"I heard the announcement on Arewa Radio, and they gave a number. I called the number and the owner said he will come to our house, but I said no. We should meet at the Radio Station. We met there and I gave him his money."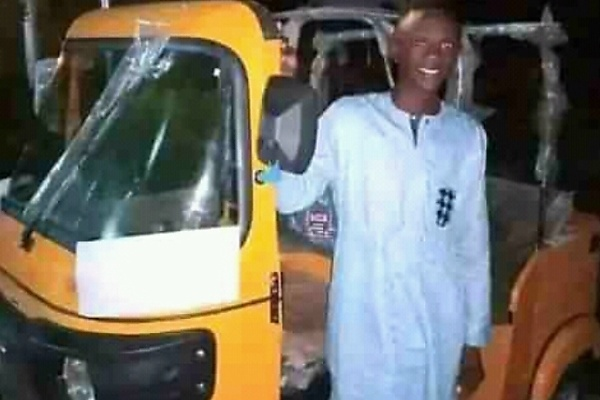 As a token of his appreciation, the 22-year-old tricycle operator had earlier received N400,000 from the passenger, who came from Chad to buy goods in Kano State.
Since then, Salisu has been receiving several gifts for his trustworthiness, the latest being a brand new tricycle popularly known as Keke Marwa.
The latest donation by an unnamed individual, which costs between ₦1,200,000 and ₦1,700,000 depending on the make, was facilitated by the management of Cool FM, Wazobia FM, and Arewa Radio.