Villarreal And Super Eagles Player Samuel Chukwueze Poses With His Mazda MX-5 Miata Convertible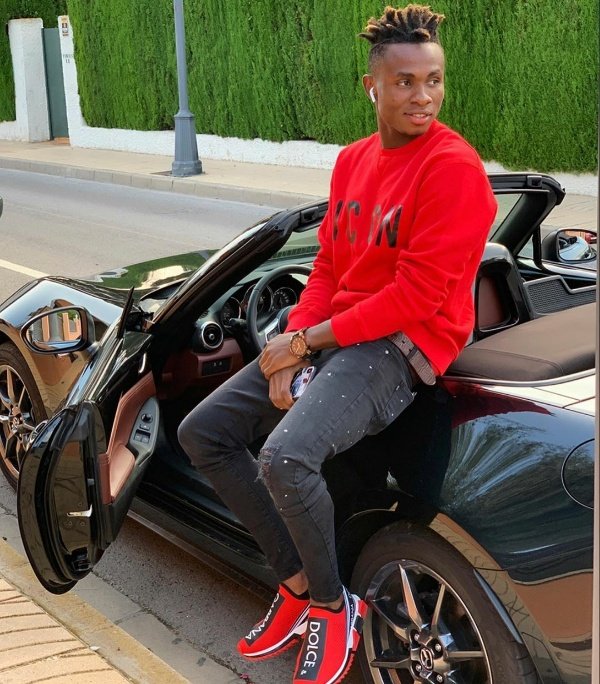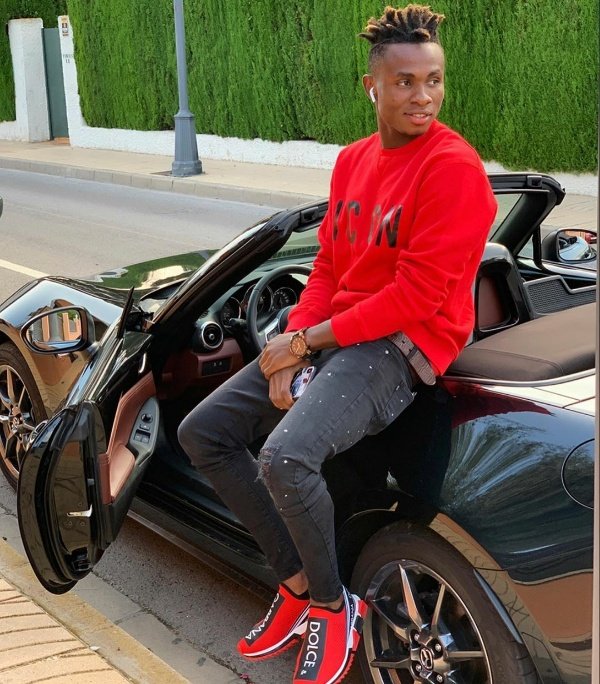 20-year-old Villarreal and Super Eagles player Samuel Chukwueze has taken to his instagram page to share a picture of himself sitting at the rear of his $32,345 ( ₦11.7 million) Mazda MX-5 Miata Convertible roadster.
Last month, the fast-rising player became the first Nigerian footballer to sign a contract with American rapper Jay-Z's Roc Nation Sports Agency. The agency is currently working towards getting him to play for English Premier League side, Liverpool or Manchester United.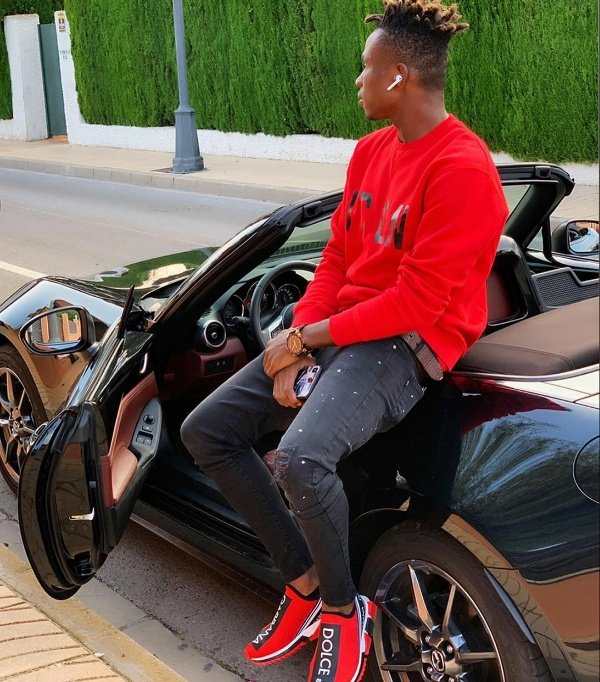 In 2000, the Guinness Book of World Records declared Samuel Chukwueze's Mazda MX-5 model the best-selling two-seat sports car in history, with a total production of 531,890 units.
On April 22, 2016, Mazda broke its Guinness World Record by producing its one millionth MX-5.
Overview
Under the Mazda MX-5's bonnet is a 2.0-liter SkyActiv engine, that gives 181 horsepower and 151 pound-feet of torque. It will take the 2,339 pounds two-seat sports car from a zero to 62mph in 6.5s, and a top speed of 135mph.
The 2019 model of the Japanese car has a base price of $32,345, or about ₦11.7 million, excluding the cost of shipping and clearing in Nigeria.