E-commerce Giant, Amazon, Orders 100,000 Electric Delivery Vans From Rivian
Amazon Chief Executive Officer and World's richest man, Jeff Bezos, has placed an order for 100,000 electric delivery vans from Rivian, few months after investing $700 million into the Michigan-based Tesla rival.
The first of the Amazon-exclusive Rivian delivery vans will be delivered in 2021 and 10,000 should be on the road by 2022. All the 100,000 vans are expected to be operating in Amazon's fleets by 2024.
The delivery vans will be based on Rivian's bespoke R1S SUV and R1T Pickup truck, that was unveiled last November. The two cars, which it intends to start selling by next year, will be offered in three battery pack options, with a promised driving range of between 240 to 400 miles.
Michigan-based Rivian, founded in 2009, has raised close to $1.9 billion from investors. Amazon, whose plan is to ditch all petrol/diesel powered vehicles by 2040, invested a $700 million in Rivian in february.
Ford also invested $500 million in April, with plans to use the Rivian's bespoke EV platform to build a new vehicle in North America.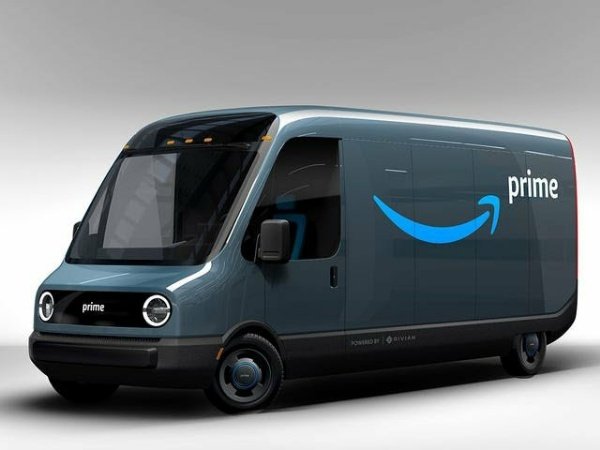 Last week, Cox Automotive also invested $350 million into the startup EV maker. Other backers includes Saudi auto distributor Abdul Latif Jameel Co, Sumitomo Corp of Americas, and Standard Chartered Bank.