Volkswagen I.D Buzz Already Sold Out In Europe Before Deliveries Began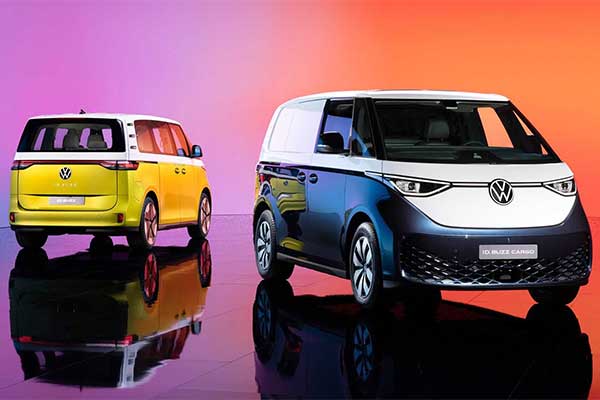 The Volkswagen ID. Buzz is off to a great start in Europe, with two-thirds of the production allocated for 2022 being sold months before deliveries are scheduled to start. It has revealed that VW has received more than 10,000 orders for the ID Buzz electric van.
Norwegian customers ordered 3,400 Volkswagen ID. Buzz vehicles, followed by Germans with 2,500 orders, making up a quarter of the total number of orders. A further 1,100 orders came from the Netherlands and 1,000 from Belgium. According to Automobilwoche, employees at the Hanover plant were informed of the high number of orders by an email from VWCV's head of sales, Lars Krause."10,000 orders, without the car actually being at the dealer, let alone a customer having driven it," Krause wrote. "That is just impressive."
Volkswagen will ultimately build 15,000 Buzz vans this year, ramping up to 60,000 next year, and 130,000 later in the model cycle, meaning the EV won't be sold out for long. But anyone in continental Europe hoping to be the first in their city to get behind the wheel is in for disappointment if they haven't already got an order in with their local dealer.
The MEB-based ID. Buzz and Cargo use an 82kWh battery and a 150kW/310Nm rear electric motor, with a claimed range of 423km (WLTP), and DC fast-charging speeds of up to 170kW.
Volkswagen globally has focused on selling its ID. EV range (ID. 3 hatch; the ID.4, ID.5 and ID.6 crossovers; and now the ID. Buzz and Cargo range) in Europe, China and North America first, where demand and incentives are greater.