Meet The All-new $5M Bugatti W16 Mistral Open-top Hypercar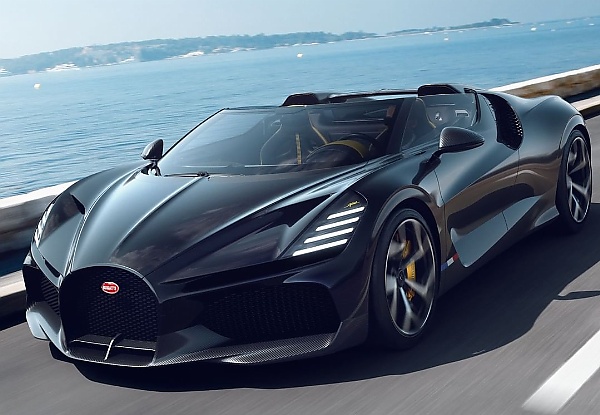 All-new Bugatti W16 Mistral roadster is the final W16–powered Hypercar from the legendary French brand.
W16 Mistral is named after the energetic wind that blows from the Rhône River valley in Southern France. 
Just 99 of the sold-out $5 million+ Bugatti W16 Mistral will be produced, with deliveries due to begin in 2024.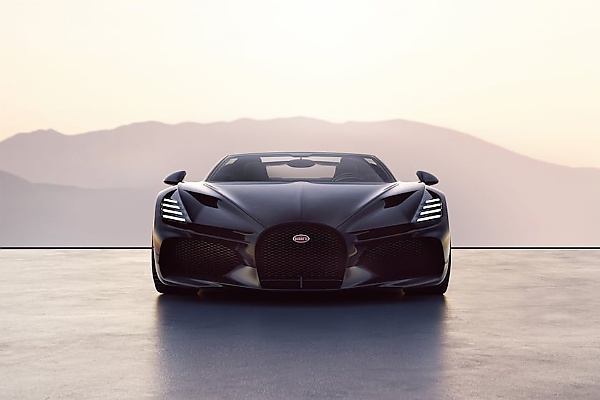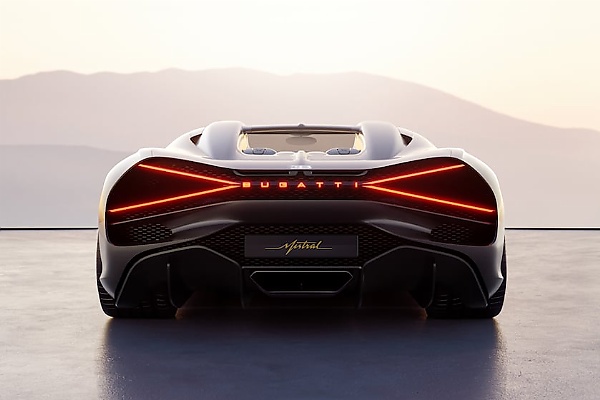 French luxury car brand, Bugatti, on Friday August 19th unveiled its latest creation — the all-new Bugatti W16 Mistral open-top hypercar — at The Quail, a Motorsports gathering during Monterey Car Week in California. Named after the energetic wind that blows from the Rhône River valley in Southern France, the W16 Mistral will deliver 1,600-horsepower.
Bugatti's latest roadgoing car brings the W16 era to an end as the ultimate roadster will be the last to use the mighty 8.0-liter W16 engine first seen in 2005 in the Bugatti Veyron.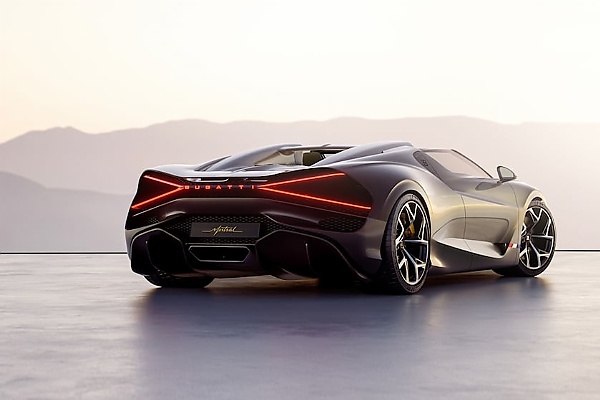 Mate Rimac, Bugatti Rimac CEO, said :
"For the final roadgoing appearance of Bugatti's legendary W16 engine, we knew we had to create a roadster. Well over 40% of all Bugatti vehicles ever created have been open-top in design, establishing a long lineage of performance icons that – to this day – are revered the world over.
"In the Chiron era there had, to-date, been no roadster, so the introduction of W16 Mistral continues this legacy, driven by enormous demand from our clients for an all-new way to experience the mighty performance of our iconic engine. The W16 Mistral opens the next chapter in the Bugatti roadster story, inspired by over a century of open top legends."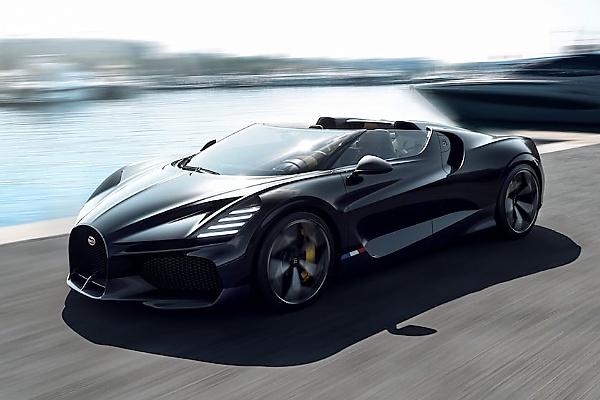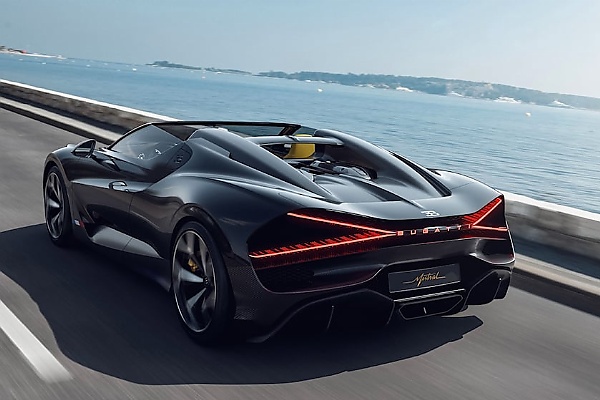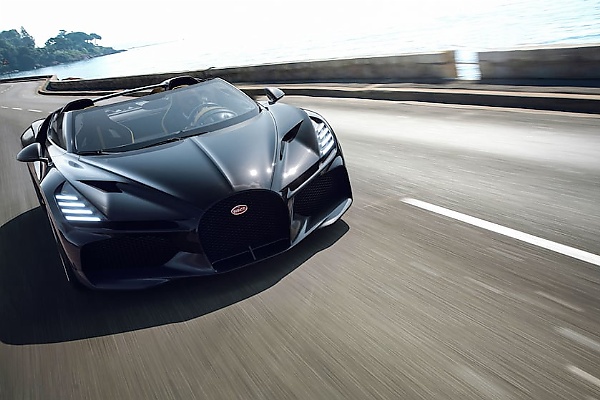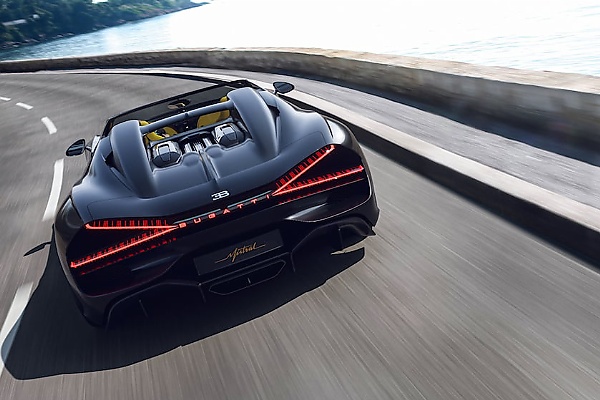 Built around the definitive 1,600 PS incarnation of the W16 engine, first used in the Chiron Super Sport 300+, the W16 Mistral offers performance unlike any open top car that has gone before.
Achim Anscheidt, Bugatti Design Director, said:
"We know the W16 Mistral will always have significance in the story of Bugatti, marking the last time that perhaps the greatest ever automotive powertrain is used in a roadgoing production car."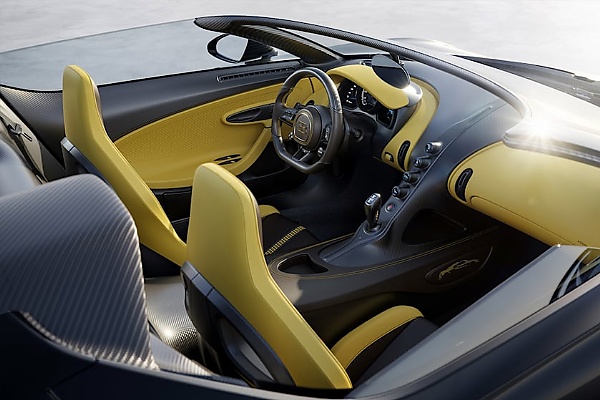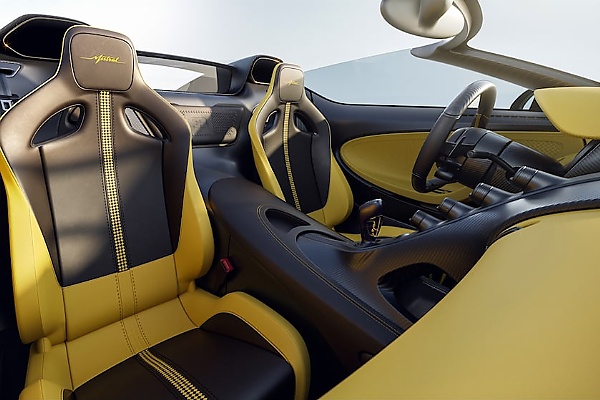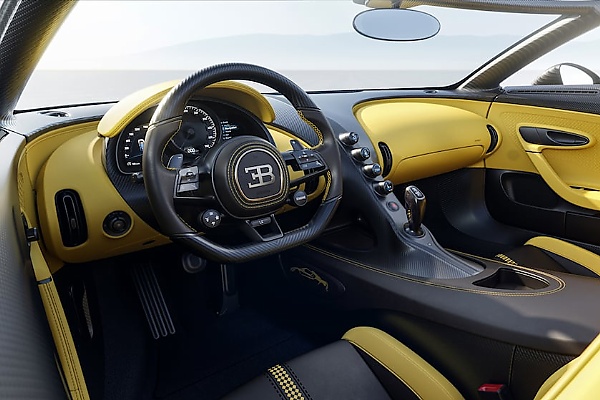 The W16 Mistral debuts in colors inspired by the Bugatti Type 57 Roadster Grand Raid. Inside, the cabin takes its lead from Chiron, carefully honed to deliver an experience that's both elegant and luxurious.
Only 99 examples of the Bugatti W16 Mistral Hypercar will be built, with deliveries due to begin in 2024. However, the entire production run of Bugatti W16 Mistral is already sold out despite being priced at 5 million euros each.