Watch Driver Use Trumpet In Place Of His Dysfunctional Car Horn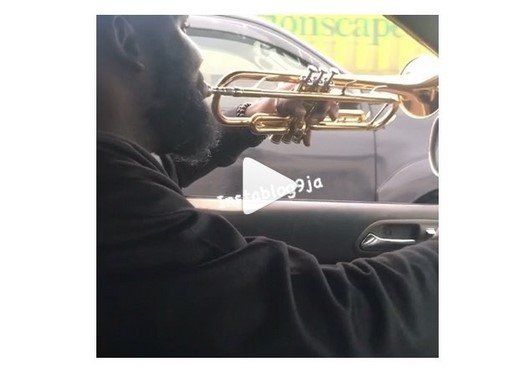 Guess where this happened? You're right. It happened in Lagos.
There is no character you won't see in Lagos. Some say na only mad people full Lagos.
This man whose car horn is dysfunctional resorted to using trumpet.
Man Asking For Divorce Cries Out As Wife Set His Car Ablaze
This happened in Ajah, Lagos state.
One word for this driver.