10 Things To Know About One Of Nigeria's Most Successful Private Airlines – "Okada Air"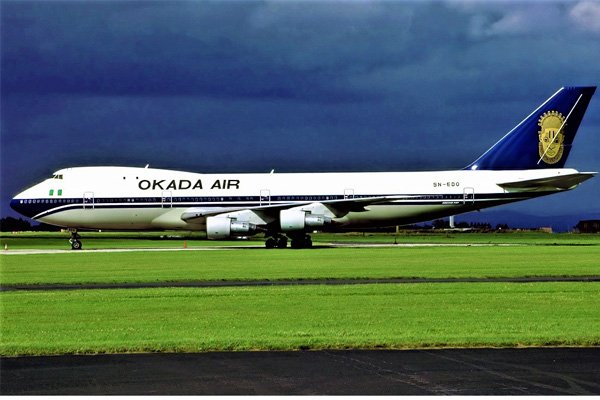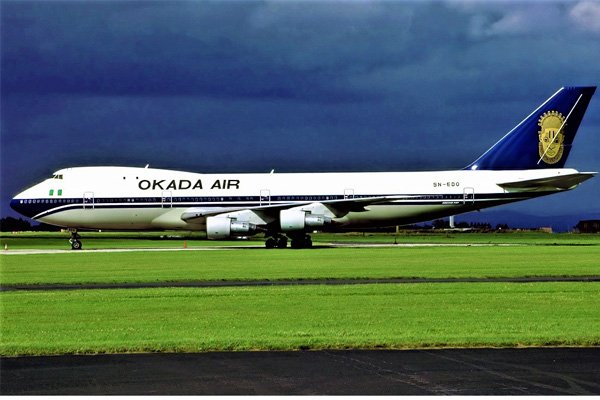 Okada Air, during the time of its operation, was one of the largest independent African airlines.
It was established in 1983 with a fleet of BAC-One Eleven 300s and started charter operations in September of the same year.
In 1984, the airline acquired a Boeing 707-355C was for cargo operations.
By 1990, Okada airline acquired ten BAC One-Elevens were bought, and eight more were acquired in 1991.
The airline had a good safety record, and did attempt to provide a western style of service. However, on 26th June 1991, an Okada Air BAC One-Eleven 402AP, registration 5N-AOW, force-landed 10 kilometers (6.2 mi) off Sokoto Airport due to fuel exhaustion. There were three fatalities, all of them passengers. The aircraft had been diverted from the original Benin City–Kano route because of bad weather at the airport of destination.
Okada Airline was granted the right of operating international flights in 1992. At one point, it operated the Boeing 747-100 on ad-hoc charter flights across the globe, even across the Pacific Ocean. They also flew pilgrims to the Holy Lands every year.
In 1997, the company "Okada Airline" folded up.
Some years later, the Okada Airline attempted a comeback. However, the Federal government, after an air crash had banned aircraft BAC 1-11. This made the comeback  impossible due to the airline had almost 20 BAC 1-11 in its fleet during the time of that policy.
Okada Airline was based in Benin City, Nigeria.
The owner of Okada Air was Chief Gabriel Igbinedion, the Esama of Benin.