1981 Ford Escort Driven By Late Princess Diana Is Up For Auction (Photos)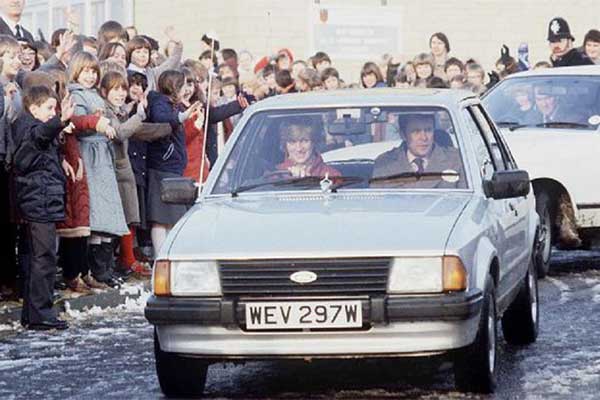 It's probably safe to say Princess Diana was one of the world's most famous celebrities in the 1990s. While keeping most of her personal life confidential from the media and paparazzi, she was quite literally the most photographed person on the entire planet. Admittedly, she was also known for her love of different mainstream cars and, among the beautiful Audi Cabriolet she had in the summer of 1994, one of her first cars was this awesome Ford Escort.
The unassuming sedan was gifted to her by Prince Charles as an engagement present in 1981, two months before their Royal Wedding the same year. She used it as her personal car and often drove it to watch Prince Charles play polo. After giving birth to Prince William, she sold the Escort to an antique dealer in 1982 for £6,000 ($8,469 in today's money).
The car is estimated to fetch between £30,000 and £40,000 when it is listed at Reeman Dansie's Royalty, Antiques and Fine Art Sale in Essex on 29 June. It has its original registration, 83,000 miles on the clock and retains its original paintwork and upholstery. The car also has a copy of a silver frog mascot given as a gift to the princess by her sister, Lady Sarah Spencer.
Tina Kirkpatrick, who has owned the Ford for 20 years, has until now kept the royal heritage of her "great little runner" under wraps. "Of course I knew when I bought it that it once belonged to Princess Diana, that is why I wanted it," she said. "I was a big fan