Fast And Furious 7's Lykan Hypersport Stunt Car Up For Auction (Photos)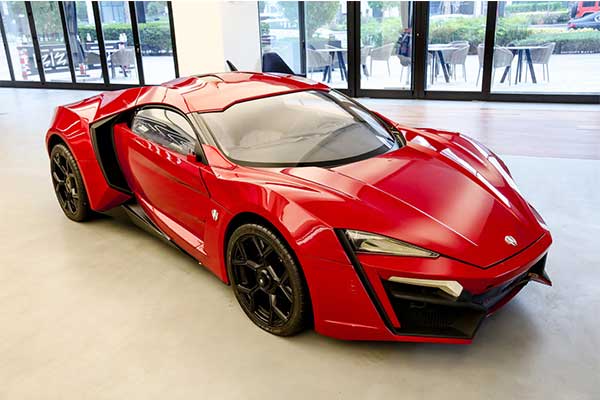 The Fast And Furious franchise gave us the trills of burning rubber and automobile carnage over the course of a decade but one model did the unthinkable. In the 7th instalment of the film, a certain Lykan Hypersport did one of the most famous stunts in the franchise, in which Vin Diesel and the late Paul Walker crashed it through multiple skyscrapers in Dubai.
Lykan built 10 of these stunt vehicles and all but one were destroyed and that lone survivor is up for sale.  A company called RubiX is hosting the sale on May 11 with pre-bidding already starting at $100,000. In a statement Nithin Palavalli, CEO of RubiX said. "We are honored to be partnering with W Motors to bring this piece of pop culture history to market as the first vehicle NFT (non-fungible token) in which the buyer will take ownership of the physical asset along with exclusive digital content – this has never been done before in NFTs". NFT is like cryptocurrency but unlike cryptocurrencies such as Bitcoin, they are not mutually interchangeable.
While this model looks like the Hypersport we know, it is slightly different as it uses a 2.7-litre flat-six engine producing just 240 hp. The normal Hypersport uses a 3.7-litre twin-turbocharged flat-six muscling out a claimed 769 hp, helping to send the car through to an also claimed 245 mph top speed.  The stunt car took lots of punishment as it has scratched paintwork, windshield and windows, a missing rear air intake, a damaged front grille, and no mirrors. Despite this, the movie car is expected to fetch between $750,000 and $2.5 million since it starred in one of the highest-grossing movies of all time. That's still cheaper than the real Hypersport, which had a $3.4 million price tag.